Going Out? The CDC Shares New Guidelines to Keep You Safe
By Dr. Bill Chasanov
Image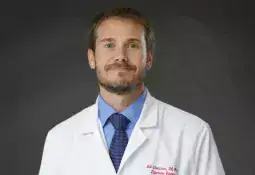 The Centers for Disease Control and Prevention recently released updated guidelines on the coronavirus disease (COVID-19) as more states in the country begin to open back up. 
It's important to remember that these are guidelines and that there is no way to ensure no risk for infection. That being said, following some simple steps can greatly reduce the risk of contracting COVID-19. In other cases, these guidelines might be reason for you to stay in and continue practicing a stricter social distancing – that's OK, too. It's your choice and your health. There is no one size fits all approach. 
With summer upon us in Delaware and especially coastal Sussex County, it is the time of year we spend mostly outside, enjoying our beaches, parks, and boardwalks. Enjoying these activities is just as important to our physical health as it is mental health – but staying safe should remain your upmost objective.
The new CDC guidelines focus on three pillars:
•    How many people?
•    Can you keep 6 feet of space?
•    How long you will be interacting?
It may seem like the same message as previous months, but when you enter a comfortable space that you are used to being in, you may relax and forget some of these important rules that are very much part of our new normal.
Any time you interact with a larger group of people without wearing face coverings or staying 6 feet apart, you raise your risk. It is still not fully understood how often those with the virus and without symptoms can transmit to others, according to the CDC. 
Indoor spaces with less ventilation can cause a greater risk than outdoors, but the same guidelines apply. The further you can distance in an open space – the lower the risk. 
The longer you are with people not only raises the risk of you getting infected, but it also increases your company's chance as well. 
Many businesses are going to great lengths to assist all of us as we venture out. There are clearly marked entrances and exits, contactless payments and pickups, and other physically distanced methods. 
Beebe Healthcare campuses and office have gone through great detailed changes to keep you safe when you need healthcare. It's been highly reported that people are not seeking emergency care due to the fear of contracting COVID-19. Please know we have the infection prevention methods in place to keep you safe. 
It's important to know the CDC mentions to follow your local health department's guidelines as each area's situation may be a little different. The Division of Public Health and Beebe have partnered throughout the pandemic. The weekly governor's news conferences with John Carney and Dr. Karyl Rattay are extremely informational about the latest health notices within the state. To mention a few detailed examples, they've recently discussed youth sports, pools, and school guidelines as we continue recovery. 
Always remember to practice hand hygiene, wear a mask to protect others and to minimize touching your face (especially eyes, nose, and mouth). It is important to know your own health in order to assess your risk to make decisions about activities. 
With some research, extra caution, and additional safety measures, we can enjoy our hobbies, favorite restaurants, and local shops this summer.
William Chasanov, DO, is board certified in internal medicine and infectious disease. He serves as the Director of Clinical Transformation at Beebe Healthcare. He also sees patients in the hospital at the Margaret H. Rollins Lewes Campus and at Beebe Infectious Disease and Travel Medicine. He received his medical degree from Philadelphia College of Osteopathic Medicine in 2007, and completed his internal medicine residency at Christiana Care Health System in 2010. He received his MBA from University of Delaware in 2011. Dr. Chasanov completed an infectious disease fellowship at Cooper University Hospital, in Camden, New Jersey, in 2015.
 
---