Michael's Story: Beebe's Expertise Helped Me Live Free of Pain
Image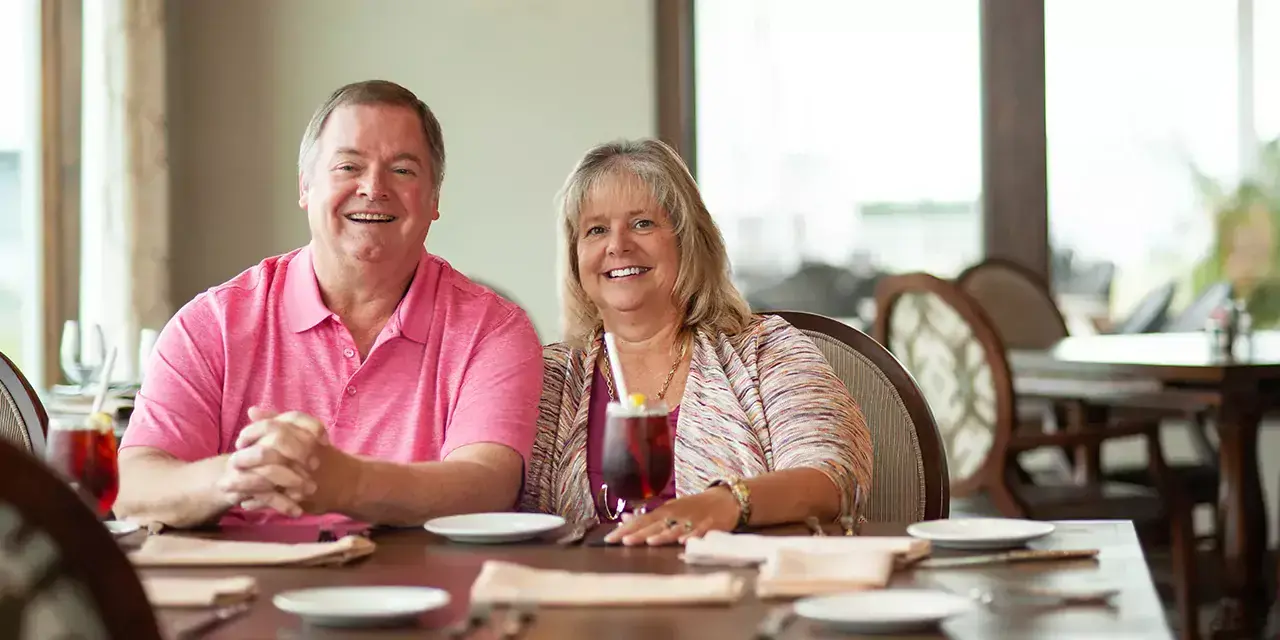 Michael Makowski couldn't sleep and he knew it was time to fix his ailing shoulder.
The retired school teacher had already become accustomed to using one hand to do simple, everyday tasks like washing his hair, putting on a jacket without help, or playing with his two grandchildren.
"I couldn't use my left hand or arm for anything," says Michael, who lives in Millsboro. "Something that's trivial to get through the day, picking up your car keys, changing the channel with the remote control. I just couldn't do anything."
He and his wife, Traci, also like to travel. They enjoy short trips to Lancaster, and longer stays in Charleston, Savannah, and Myrtle Beach, but with his limited shoulder mobility, airports and long drives became harder and harder.
After cortisone shots started to lose their effectiveness, Michael decided it was time for surgery so he could be pain free. He could no longer be "a prisoner of my body," he says.
The X-ray of Michael's shoulder showed fairly bad arthritis with nearly no space left between the ball and socket joints, said Gita Pillai, MD, board certified orthopaedic surgeon at Orthopaedics Associates of Southern Delaware.
"When he first came to me, he was having pain with regular day-to-day activity," Dr. Pillai said. "The pain was actually keeping him up at night and also waking him up. We see a lot of patients decide to come in at that point because it's really a quality of life surgery."
He trusted the expertise of Dr. Pillai to do an intricate surgery. Dr. Pillai always took the time to answer all the questions and explain things in a way he would understand, which made him more comfortable, Michael said.
"I'm really grateful my wife and I chose Dr. Pillai to perform the surgery and really grateful for Beebe Healthcare's polite, courteous, and caring staff," he said.
"These surgeons give you your life back."
Familiar Faces
Michael had successful surgery at Beebe Healthcare's Margaret H. Rollins Lewes Campus and was on the road to recovery. During his inpatient stay, Michael's day were brightened by the Beebe staff and nurses.
But he also got to see some familiar faces. Some of the team members were his former students who he had taught at Sussex Central High School when he was an English teacher.
"Whether it was this shoulder surgery, or when Dr. (Wilson) Choy did my hip, I could not be happier with the care I received at Beebe," Michael says. "There was nothing I asked for that I didn't get."
Now back at home, Michael's arm was in a sling and it was time for his work to begin.
Dr. Pillai tells her patients that the surgery is only 50% of the work. Because of the muscles around the shoulder, it is very important for patients to be ready for physical rehabilitation.
"It's similar in a sense to hip replacement because it's a joint replacement, but the shoulder ball sits against the shoulder differently," Dr. Pillai said. "For example, the hip socket really surrounds the ball of the hip, but the shoulder is more like a golf ball sitting on a tee, held together by the rotator cuff muscles."
Living Pain Free
Physical rehabilitation can be intensive and at times painful as the muscles become stronger, but people who stick to the routine, like Michael did, can regain full range of motion and full function, Dr. Pillai says.
And the pain during therapy is nothing like the pain before the surgery, Michael says. It got better with each trip.
Now Michael is living pain free and back to doing the things he enjoys. He helped his son move into his house recently, and he didn't even have to think about the pain.
"When you can help someone move, you can do anything," he says.
He can also now spend time with his young grandchildren, being the grandfather that can pick them up, coach T-ball, and interact with them so much more.
"We have two grandsons. They are currently 5 and 4 and he's Gramps. He plays, he wrestles, he's on all fours, he's a combine, a tractor," Traci says.
"I'm a shark. They squeal and I chase after them," Michael interrupts, as the couple sit in their living room, smiling as they reminisce about the summer days with their grandchildren.
"He couldn't have done those things before," Traci continued. "He loves playing with them and being able to do that."
"These surgeons give you your life back," Michael says, "and that allows you to stop thinking about the pain you're in and what you can't do, so you can focus on living and what you can do."
---