Flu Symptoms: Prevention, Early Signs, Hand Hygiene are Key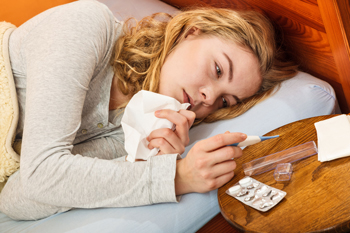 With nearly 3,000 cases of influenza in Delaware as of January 31, according to the Delaware Division of Public Health, residents are pouring into walk-in clinics and primary care offices. Sussex County already has more than 300 cases of flu than this time last year. In Delaware, four deaths have been attributed to the flu.
It is important to remember that influenza is caused by a virus and antibiotics are designed to treat bacterial infections. Additionally, it is important not to overuse antibiotics as this increases the possibility of bacteria becoming resistant to antibiotics.
The flu can range from a mild illness, which is most common, to a life-threatening illness if pneumonia or other complications develop. It is important to reach out to your primary care physician if you are concerned that you have the flu.
Here is a handy guide for prevention, symptoms, and what to do with the flu.
Flu prevention
The best way to prevent influenza is through influenza vaccination along with ongoing hand hygiene. There are multiple strains of the flu and the flu vaccine can protect you against three to four of these strains by boosting your immune system to create antibodies. These antibodies can significantly reduce the symptoms of the flu.
In addition to the vaccine, hygiene habits can also play a vital role to help reduce the spread of influenza. Here are some hand hygiene tips:
Wash your hands with soap and water throughout the day, especially after using the restroom and before eating, and use alcohol-based hand sanitizers when soap and water are not available.
Using a tissue or your arm to cover a cough or a sneeze instead of using your hand is an absolute must. This simple practice can stop the spread of droplets that could be carrying the flu virus, as well as other viruses. Consider the contact you have with germs on your hand as you touch doorknobs, railings, tables, telephone receivers, and other items.
Flu symptoms
Symptoms of the flu can include:
Fever
Cough
Sore Throat
Runny or stuffy nose
Body aches
Headache
Chills
Fatigue
Diarrhea and vomiting
What to do if you have the flu
For most people, it is recommended to stay in bed, get plenty of rest, drink lots of liquids, and stay away from other people.
You should not return to work or school until 24 to 48 hours after the fever is gone (without the use of medication) and you are feeling better.
If you are able to see a provider during the early onset of the flu, you may benefit from an anti-influenza medication. This medication has been shown to reduce the length of flu symptoms by about ½ to 1 day.
In addition, there are medications that will help you improve symptoms while your body recovers. Over-the-counter pain relievers and decongestants can help dull symptoms. Home remedies like honey, tea, and plenty of fluids are beneficial, too. Please make sure that you discuss taking over-the-counter medications with your primary care provider, especially if you are on prescription medications.
High-risk patients
There are times when medical attention is advised.
People at high risk of developing flu-related complications should seek medical attention. They include but are not limited to:
Children under 5 years of age
Adults over 65 years of age
Pregnant women
People with the following illnesses:
o

Asthma
o

Heart and lung disease
o

Liver or kidney disorders
o

Metabolic disorders
o

Weakened immune systems
There are warnings signs that could require either a trip to the hospital emergency department, or even a call to 911.
Potentially serious warning signs include:
In Children
Fast breathing or trouble breathing
Bluish skin color
Not drinking enough fluids – no tears when crying or few wet diapers
Not waking up or not interacting
Fever with a rash
In Adults
Difficulty breathing
Pain or pressure in the chest or abdomen
Sudden dizziness
Confusion
Severe or persistent vomiting
Flu-like symptoms that improve but then return with fever and worse cough
Chest pain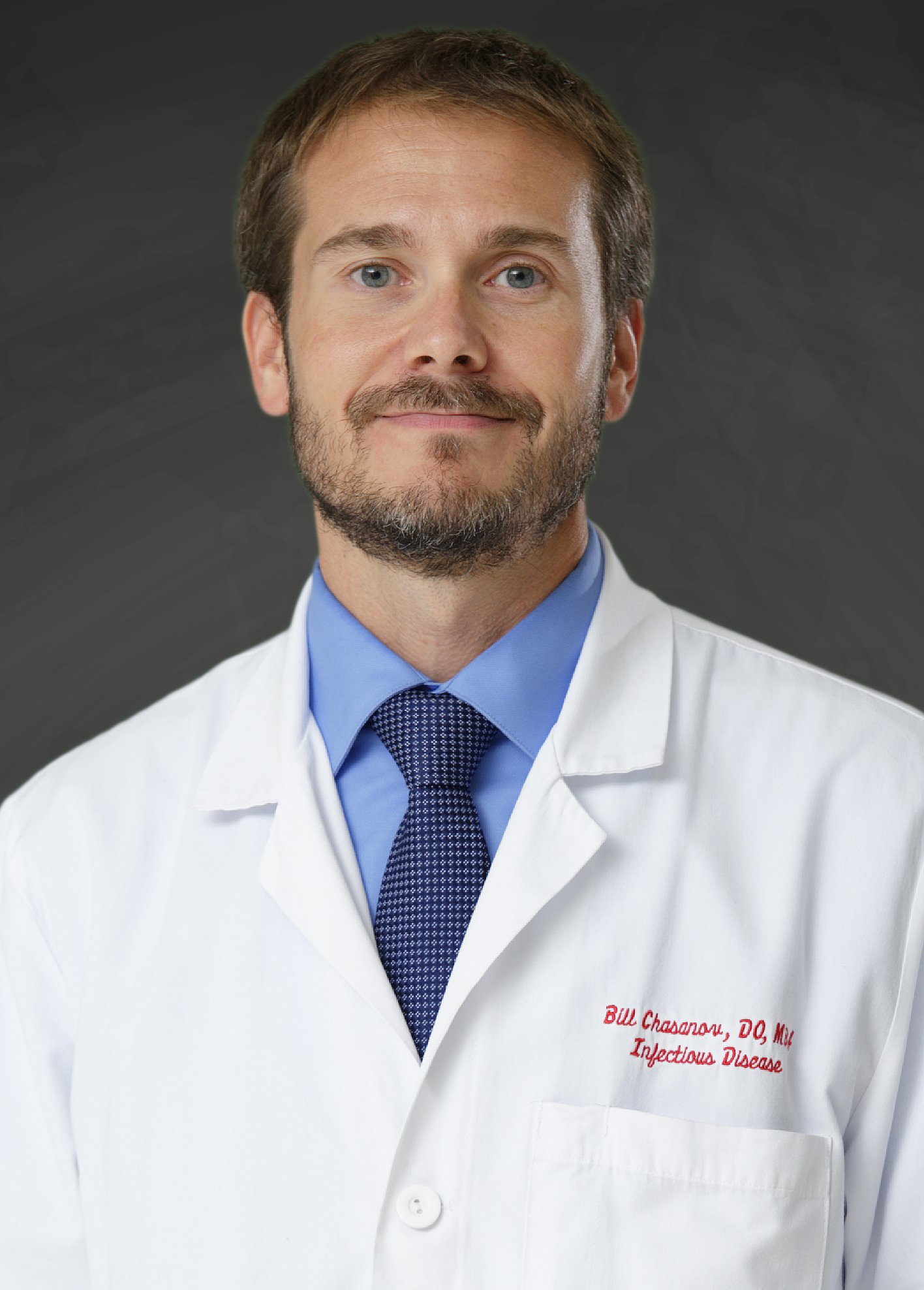 William Chasanov, DO, MBA, is an Infectious Disease Physician, Clinical Transformation Director, and Medical Director of Beebe Employee Health at Beebe Healthcare.
---