Pets: Our Unexpected Therapists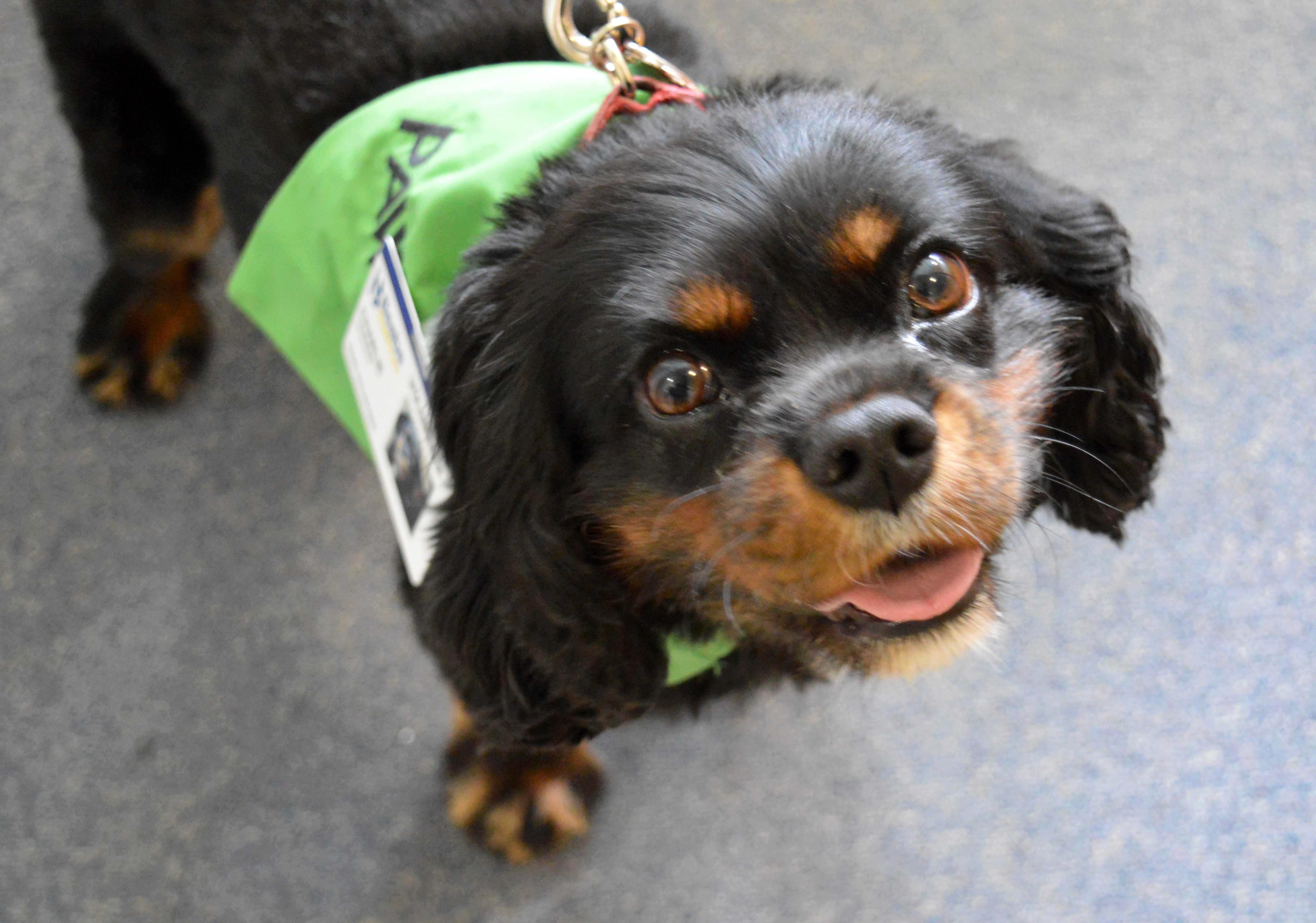 This article first appeared in the Fall 2018 Beacon magazine. READ THE ISSUE.
A pet can be much more than the furry friend who leaves slobber on your slippers and "gifts" on your doorstep.
Many studies have shown that contact with a gentle, loving animal decreases loneliness and anxiety, increases levels of serotonin and dopamine, and creates motivation in patients for a faster recovery. Beebe Healthcare partners with PAWS for People, a nonprofit pet therapy program that connects patients and visitors with trained dogs and their handlers. Find out more about Pet Therapy at Beebe.
Beebe's team of pet therapy volunteers visit the Margaret H. Rollins Lewes Campus, the Rehoboth Beach Health Campus, and Tunnell Cancer Center, to interact with patients, visitors, and team members.
"We have heard rave reviews from many patients and even our team members about what a difference the pet therapy volunteers make in their days," says Lee Halloran, Manager, Volunteer Services at Beebe. "Pet therapy, especially in medical settings, has been shown to reduce anxiety and stress," says Jeannie Briley-Wallo, Director of Patient Experience at Beebe. "This program is one of the most popular and it continues to grow."
Interested in volunteering? Contact Beebe Volunteer Services: [email protected] or (302) 645-3531.
---