Welcome to the Fall 2018 Women's Health issue of the Beacon!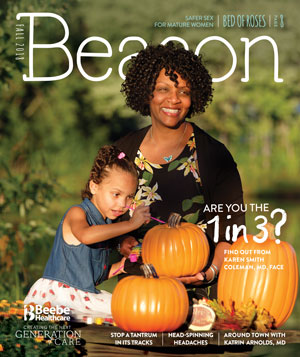 Highlights & Extras from the Issue
Are you depressed?
Clinical depression is a very common condition—in fact, approximately one in five Americans experience an episode in their lifetime. However, despite its prevalence, only about 50 percent of people who suffer from depression actually receive treatment. To help raise awareness of this condition, we've teamed up with Google to help provide more direct access to tools and information to people who may be suffering.
LEARN MORE ABOUT GOOGLE'S SCREENING TOOL - PHQ-9
.
Or, Google "clinical depression" from your cell phone and in the Information block, click "Check if you're clinically depressed" to take the screening.
Mastering the Meltdown
. We've all been there: You're in the grocery store and your toddler just can't deal. The screaming, the tears - it all leads the #epic toddler tantrum. Stacey Fox, MD, FAAP, of Beacon Pediatrics
has tips for you here
.
There's Not Always a Lump. For some patients, there is never a noticeable lump or any symptoms leading up to the diagnosis of breast cancer. That's why Luisa Galdi, DO, Board-Certified Obstetrician and Gynecologist, advocates for women to have yearly screening mammograms at age 40.
"I often suggest to my patients that their first screening mammogram should be a 40th birthday present and should be something they complete before celebrating and blowing out the candles!"
READ MORE.
Showing You Care.
When a friend or loved one is diagnosed with cancer, it can be hard to know what to say. Blogger Amanda Aris discusses ways you can
show you care.
Are You the 1 in 3?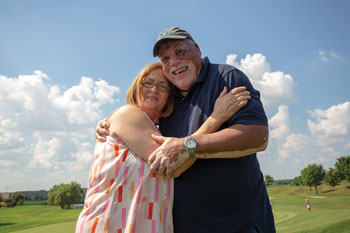 Our Unexpected Therapists
Our pets can often provide valuable support even when humans cannot. Do you have a pet who helps take care of you? Share with us on Instagram @BeebeHealthcare. Tag us in your pet pic and use #PetTherapy.
Want to join Beebe at an upcoming event? Check out our Calendar!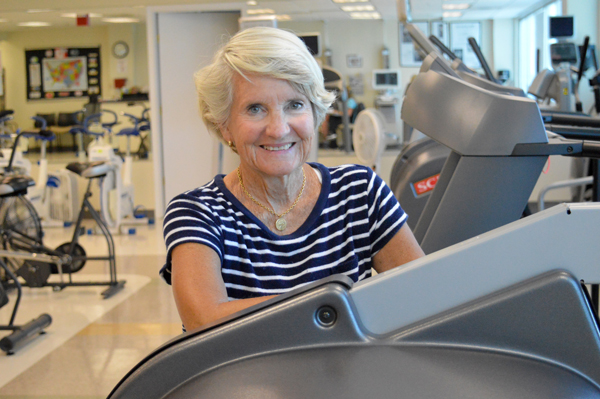 Parting Shot
Even More Content:
This issue of the Beacon also included the Beebe Medical Foundation Gratitude Report.
Read it here!