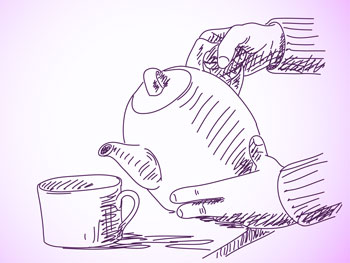 It can be hard to know what to do when a close friend or relative is diagnosed with cancer. You can say you're sorry, but what else can you do to show you care?
Here are some tips from Grit & Grace blogger Amanda Gross, Cancer Care Coordinator at Beebe's Tunnell Cancer Center:
1 Be a Pen Pal. Send cards, notes, and supportive or funny text messages that honor the difficult and celebrate the good.
2 Offer an Open-Ended Invitation. Women going through treatment don't know how they'll feel day-to-day, so leave the invitation open.
3 Help with Daily Tasks. Offer to do laundry, run errands, or help coordinate a visit from the kids.
4 Make Dates. Something simple like coming over every week to watch a show together can be very supportive and gives her something to look forward to.
5 Have Regular Conversations. Don't forget to talk about things other than cancer.
6 Send Anonymous Gifts. This could be family meals, books, treats, or services such as lawn care, handyman services, or house cleaning. Sometimes it's hard for women to ask for or accept things they need. Gifts coming from an anonymous source can lighten that anxiety.
Find more information about living with grit and grace in the face of cancer on the Grit & Grace blog at www.beebewomen.org/blog/author/amanda.