Screenings are an Important Part of Healthcare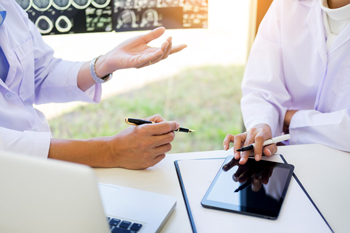 Preventive health screenings are an important part of healthcare. Federal regulations now require most people to have health insurance if they don't qualify for Medicaid, which means people who previously may not have been covered now can have proper care. Part of that care should be health screenings.
Early detection cancer screenings afford patients the opportunity to have certain cancers detected at the earliest stages when they are most treatable and curable.
Recommended screenings are:
Breast
Clinical breast exam every three years, starting age 20 through 39, then annually starting at age 40.
Mammogram annually starting at age 40
Cervical Screening
Pap smear
o Ages 21 to 29, every three years
o Ages 30 to 65, every three years or every five years if co-tested with HPV
o Over age 65, may consider discontinuing if negative pap tests for 10 years. Consult with your physician to determine an appropriate decision for you.
Colon Screening
Begins at age 50 (earlier than 50 if there is a family history of colon cancer or specific personal history of colonic polyps and certain inflammatory bowel disease


o Repeat every 10 years if no polyps are found
o Or, repeat every five years if there is a family history of colon cancer or a personal history of polyps
o Some people may require more frequent screenings as directed by a physician
Prostate Screening
For men of average risk, consider testing between the ages of 55 and 69. Patients should discuss the risks and benefits of testing with their physician.

For men of higher risk (African American men or any man with a family history of prostate cancer), screening can begin before the age of 55 and decisions should be individualized.
Screenings save lives. If you do not have health insurance, consider applying through the federal or state Health Insurance Marketplace. Beebe Cancer Screenings.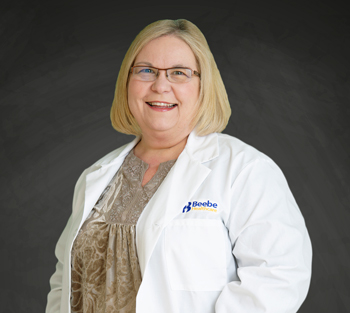 Debbie Campbell, RN, MSN, Cancer Screening Nurse Navigator, works with Beebe Oncology Services patients. She has served as a nurse for more than 20 years in a variety of patient care, nursing education, and leadership roles. Her primary focus is on improving survival through early diagnosis and treatment. She does this by encouraging people throughout the community to have cancer screenings done in compliance with American Cancer Society guidelines. She educates people about the importance of screenings for colon, breast, prostate, and cervical cancers. She works with patients to help them access health screenings.
---