Stay Hydrated While Exercising in the Summer Heat
With summer and increased air temperature days approaching, it is important to learn how to safely exercise and be active outdoors. Common strategies include: Better choices for what to wear, exercise intensity consciousness and timing, and having water or hydration fluids readily available.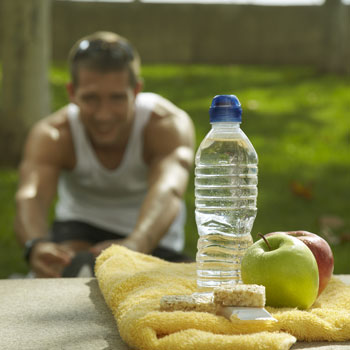 Wearing lightly-colored and lightweight clothing, as well as clothing that wicks moisture away from the body, will help you to stay cool.
You will often see runners, bikers, and hikers out earlier in the morning or later at night during the summer in an attempt to avoid the midday heat of the sun.
Be conscious of how long and how hard you've been working out. It's likely that you'll start to sweat within minutes of starting a workout; be conscious of that as you plan your recovery.
Thirst is your body's way of prompting you to consume fluid; listen to that signal. It has been said that if you wait until you feel thirsty, it's too late, and your body is already starting to dehydrate. It is difficult, but possible, to hydrate while working out; be conscious of how much water you are drinking and continue to drink as you work out. The average person sweats 27 to 47 ounces per hour of exercise.
Gear up! Water and electrolyte systems are available in a variety of options. Water bottles now come with additions such as a hand strap, waist pod belt, or ability to fasten it to your back. This will decrease the effort of carrying a bottle or eliminates the need to physically carry one at all. Electrolyte systems include pouches, tablets, and candy-like forms that can be ingested directly or quickly mixed together without having to stop the workout.
Additional gear I highly recommend is a way to easily and quickly identify yourself, such as a RoadID band (www.roadid.com) or IDmeBand (www.goneforarun.com).
These bands make it possible to quickly and effectively identify yourself with information you customize. Suggested information includes your name, emergency contact name and phone number, blood type, major allergies, and anything else that will need to be taken into consideration to save time and potentially save your life in the event of an emergency.
Plan your workout around places you'll be able to utilize public bathrooms, water fountains, and buildings.
Utilizing water fountains will allow you to refill your containers and provides a public location where you can be more easily located in the event you would need to call someone for help. Public bathrooms and buildings are, of course, also shelter from the heat and conditions of the outdoors; a useful place to utilize at a time of need or distress.
I am currently training for a Spartan Race Trifecta and the Rehoboth Beach Marathon, so I purposely plan my running route to include the Rehoboth Beach boardwalk or Cape Henlopen State Park. It's also a good idea to carry a few dollars with you while working out in case you need to purchase water or a sports drink. Speaking from experience, this is a better option than carrying a credit or debit card. Losing a few dollars is no big deal compared to losing a credit or debit card.
I hope to see you all out there training; I'll be the smiling running guy offering high fives as we pass each other.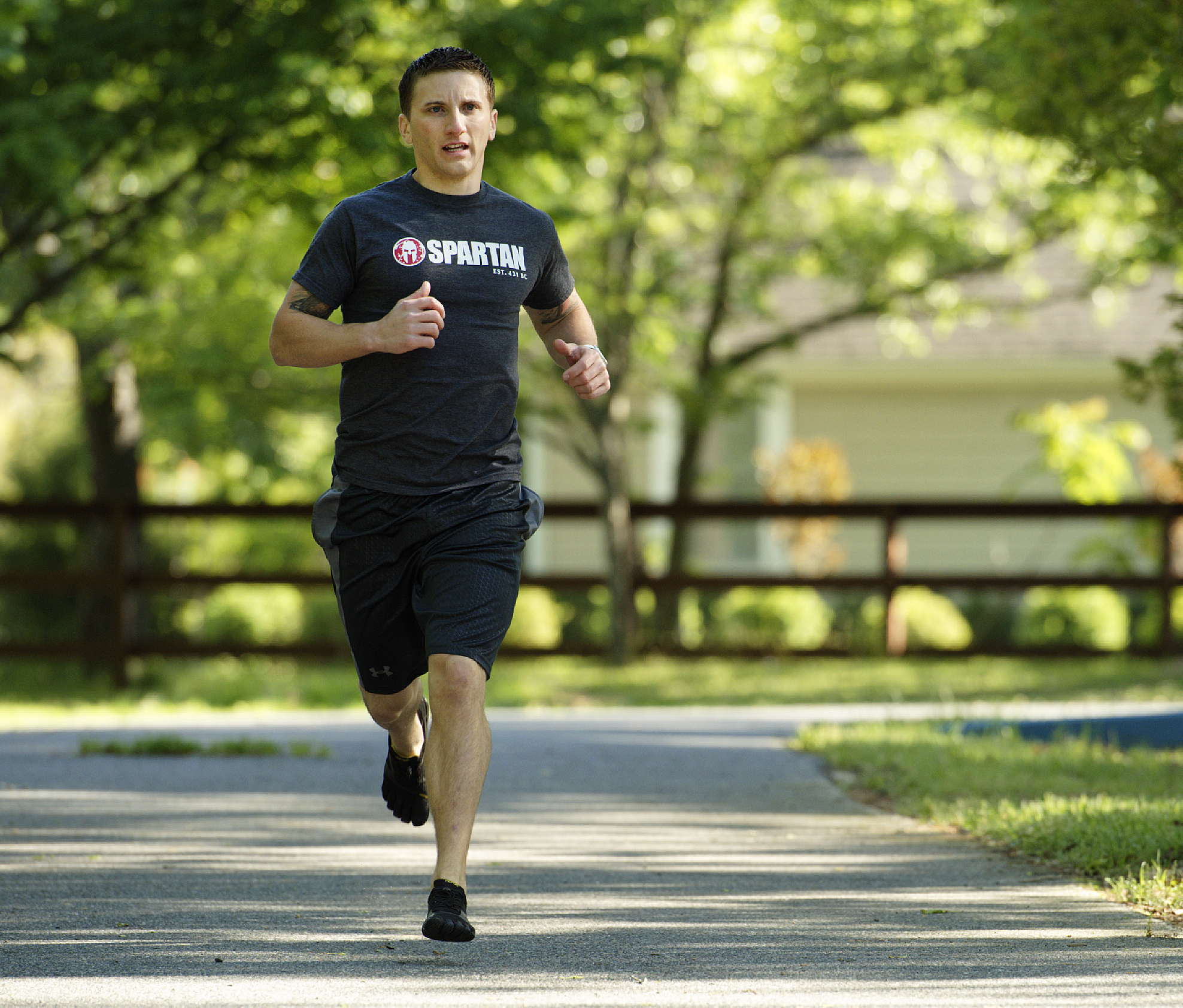 Andrew Clements, PTA, CPT, is a physical therapist assistant with the Beebe HealthyBack team in Geogetown. Clements joined Beebe in April 2014 and is HealthyBack Certified. He graduated from Central Pennsylvania College in 2008. To find out more about Beebe HealthyBack and Beebe Wellness, go to: https://www.beebehealthcare.org/healthyback
---