It's A Woman Thing: Work, Kids, & Parents During COVID-19
Image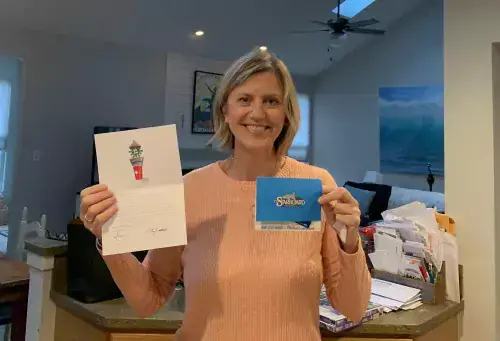 When it was suggested that we write a blog and share our personal experiences with the Pandemic it caused me to pause, because I could really write from many perspectives!  I have the Nurse leader perspective, I have my mother perspective, I have my daughter perspective, I have the friend/family perspective, and then I have my own-how it affects me perspective. It is really hard to choose so I think I will try to come at it from all angles because that is my reality. 
As a nurse leader, the Pandemic has been remarkable. First, let me say that in my 33-almost 34 year career in nursing, I have not faced anything like this, nor have any of my colleagues. We are all learning and growing daily as we plan and prepare.  It has been amazing to work side by side with my colleagues as we band together to prepare for not only the safe care of our patients and community but also for the safety of all of our team members. It is palpable that there is an underlying current of fear as we move thru the days because the truth is we don't know how long this will go on. We have been hyper vigilant in our preparation for weeks!  In fact, I have been sleeping great!  I have commented to friends and co-workers that my brain is fried by the end of the day just from the shear brain power we are putting into planning and preparing for the unknown. I have even had dreams about Covid!  
That is how I know it has been all consuming… We want to do the right thing and I know that we are and each and every team member is giving it their all.
Couple the intensity in the work environment with the new normal for my children of no school and it brings its own challenges. By week 2, my kids were really wanting to go back to school. They missed the social, and they missed the sports. All 3 of them are devastated to be missing the spring sports season. They were perpetually hopeful that they might get back to school in mid to late May but that is not going to happen.  Now, with the recent Cape Gazette article last week about the district plan for grading, they have totally checked out. The virtual classroom didn't work. The weekly assignments were rote and not engaging. My daughter expressed her concern that she would fail Spanish III next year because she stopped learning. I have to admit I'm incredibly disappointed in the entire process. I realize the challenges for all involved. Nevertheless, in everyone's eyes the school year is over…
What has particularly tragic, yes tragic for a 16 year old, is that my kids celebrated their 16th birthday the second week into the no-school order. The tragedy lies in the fact that you are supposed to go to the DMV on your sixteenth birthday and get your permit!  But because school was let out mid -March, they were not able to take the final exam which would have given them the blue slip to take to the DMV!  At this point, it is really unclear when they will be permitted to drive. I feel terrible for them, they have gotten ripped-off essentially from experiencing one of the most exciting milestones of their life! No amount of consoling can make it right for them.
I do have to give them a ton of credit because they have not complained, they are not walking around feeling sorry for themselves. I keep reminding them that they are saving lives… this is temporary, although we don't know for how long.  One thing I have tried to teach them over and over is that sometimes we do things that don't feel good not because we want to but because it is the right thing to do. The right thing to do is social distance and shelter in place.  We are starting to see the effects of it. We have to keep going…and I think they get it. 
As a daughter, I have become more protective of my mother.  It is frightening to me that she is so vulnerable to this virus.  Fortunately, she lives independently and for the most part is strong and healthy. She recognizes this as well and has been very compliant. She just celebrated her 86th birthday, and we made the most of it with Happy Birthday Donuts!  Early on in the pandemic, I "forbid" her from going anywhere. I took on the grocery shopping, got her a cloth mask, and developed a weekly routine. We are able to social distance by entering the back door, she stands on the other side of a long kitchen island with her mask on and I stand at the other end with my mask. We chat, I do a few chores, and we talk about the simple things.  I have taken my kids over to visit following the same "back door routine."
She lights up when she sees them and commented that it is getting a little difficult not having much human contact. These quick weekly visits have become special and it helps my children comprehend why social distancing and sheltering in place are so important. All they have to do is think of their "Grandy" and remember why we are doing what we are doing. 
For me, I am grateful to be in healthcare at this time. I am blessed that I have a great career. I get up and go to work each day to make a difference while others are not as fortunate and wonder how they are going to feed their families and pay their bills. I am intrigued and fascinated by the science. I am devouring the literature to learn as much as I can. I am in awe of the healthcare team here at Beebe Healthcare, but also around the world. I am grateful that I am not in Italy, or New York City. I cannot for one minute imagine the pain and horror to be a witness to the sheer number of sick and dying patients. The pain of families that cannot be with their loved ones who are dying because the risk of infection is too real.  These people are going to live with this trauma forever.  And, just like the trauma of 9/11, we must not forget. These families need us to reach out and console them. We are learning from all of these experiences with the hopes that we will make a difference, and we are.  
It has been humbling to see the community support for all healthcare providers, Nurses, and First responders. The gratitude and generosity is far reaching.  It makes all of us proud to live in this great community.  I am grateful for all of the outpouring of support and I hope we all continue on this trend of caring and taking care of one another.
I am grateful to work for an organization that is comprised of great leaders, passionate providers, and above all compassionate humans. We will all be changed by this experience.  I look forward to see what these changes are; I know I will look at the world a little differently.  As an organization we are stronger. For now, I will continue to adapt to the new normal both at work and home; I am developing a real appreciation for Zoom meetings!  I will remain hungry for the science that will guide our decisions both now and in the future, and I will look forward to witnessing the continued outpouring of humanity that has been so effusively demonstrated in this community and others.
If there is a silver lining to this cloud of fear and devastation, it is that as people we will always show who we really are, and I like to believe that we are all really good and caring, and we are all in this together.
 
---