Beebe Healthcare Names Carol Martin, MBA, CPHQ, RDMS(R), Director of Quality Commitment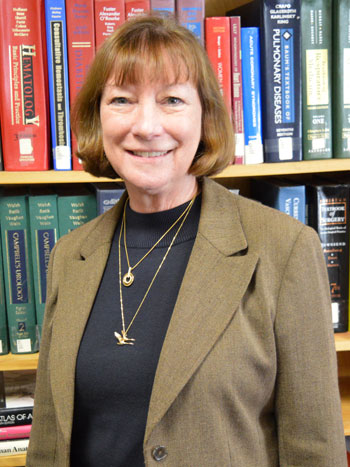 Beebe Healthcare is proud to announce Carol Martin, MBA, CPHQ, RDMS (R), has been named the Director of Quality Commitment.
Martin is an outcomes-oriented healthcare quality professional with more than 10 years of experience in providing leadership in healthcare quality initiatives. She has extensive experience working with physicians, nurses, and other healthcare professionals in the acute care and outpatient clinical settings.
Prior to coming to Beebe Healthcare, Martin served as the Performance Improvement and Patient Safety Coordinator at Carolinas Healthcare System. There she was responsible for the development and implementation of performance improvements and patient safety initiatives.
She also has worked as Director of Quality, Patient Safety, and Performance Improvement for North Country Health System in Vermont, and as Director of Performance Improvement and Quality for the Shriners Hospital for Children-Twin Cities in Minneapolis, Minn.
"We are very excited to have Carol join our passionate Quality team here at Beebe," said Marcy Jack, JD, BSN, CPHRM, Vice President and Chief Quality Officer for Beebe Healthcare. "Carol brings with her a dedication to quality improvement initiatives and patient safety. Carol has jumped right in and we are excited to work with her."
Beebe Healthcare is a not-for-profit community healthcare system with a charitable mission to encourage healthy living, prevent illness, and restore optimal health for the people residing, working, or visiting in the communities we serve. It offers services throughout Southern Delaware for residents and visitors, including a 210-licensed-bed hospital, a cancer treatment center, home care services, and outpatient facilities providing walk-in care, lab, imaging, and physical rehabilitation services. 
---