Beebe Medical Group Welcomes 3 New Providers
Beebe Healthcare is growing its clinical provider team in line with patient and community healthcare needs. The healthcare system is pleased to welcome the following new team members to its hospital and community-based practices:
Image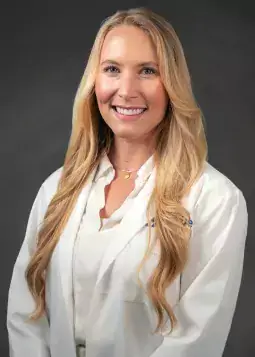 Sarah Murphy, FNP
Darra Markland, PA-C, is a certified physician assistant who has joined Beebe General Surgery. She assists with surgical cases and performs procedures at the bedside, along with pre-operative and post-operative patient assessments. Markland collaborates with surgeons to provide care for patients undergoing both elective and urgent/emergent procedures.
Prior to joining Beebe Healthcare, Markland worked for Delaware Cardiovascular Associates as a cardiology physician assistant. Earlier in her career, she worked for Beebe – first as a primary care physician assistant in the Internal Medicine Department and as part of the Walk-In care provider team, and later in the Intensive Care Unit as a critical care physician assistant.
"I am excited to once again be part of Beebe Healthcare, where I have the opportunity to serve the community I consider home," said Markland, who earned a Master of Science in Physician Assistant Studies from the Philadelphia College of Osteopathic Medicine. She is also a graduate of the University of Delaware, where she majored in Exercise Physiology.
Image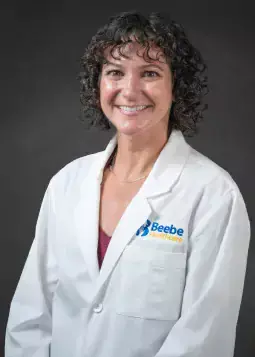 Sarah Murphy, FNP-BC, is a family nurse practitioner who works at Beebe's walk-in care locations across Sussex County, but primarily practices at Beebe Walk-In Care Rehoboth.
"My job is to assess, diagnose, and treat a wide range of acute illnesses and injuries that require prompt medical attention, and I see patients of all ages," said Murphy.
Prior to joining Beebe Healthcare, Murphy worked for Atracare as a walk-in care provider. Earlier in her career, she worked at Beebe as a clinical nurse in the Post Anesthesia Care Unit (PACU), and at MedStar Washington Hospital Center, where she served as a clinical nurse on multiple units, including the adult burn unit, trauma intensive care unit, and the pulmonary-focused medical and surgical unit.
Murphy earned a master's degree in nursing from Wilmington University and a bachelor's degree in nursing from Thomas Jefferson University.  Additionally, she is a graduate of the University of Maryland Baltimore County, where she completed a Bachelor of Arts in Health Administration and Policy.
Image
Stacey Kemp, RNC, MSN, WHCNP, is a nurse practitioner who specializes in the delivery of comprehensive healthcare for women. She treats adolescents 11 and above, as well as women of all ages at Beebe Women's Health Georgetown.
Kemp has more than 30 years of experience as a registered nurse, with her earliest clinical experiences taking place at Beebe Healthcare as a labor and delivery nurse. Most recently, she worked for the Delaware Center of Excellence in OB/GYN and La Red Health Center. During the span of her career, Kemp has also worked for Dedicated to Women, Bayhealth Medical Center, Planned Parenthood, and Bayside Health Association. She has also served as a preceptor for nurse practitioner students from the University of Delaware, the Frontier School of Midwifery, Alderson Broaddus University, and Wilmington University.
"I am committed to offering holistic approaches to care, education and advocacy, and transparent communication – with a goal to build a strong rapport with my patients and their families," said Kemp. Kemp is a graduate of the Beebe School of Nursing. She later earned her Women's Health Nurse Practitioner degree at Emory University in Atlanta, along with Master of Science in Nursing from Wesley College in Dover.
These providers are employed by Beebe Medical Group, which includes 20-plus specialty offices in more than 40 office locations throughout Sussex County. Practices include the specialties of: Cardiothoracic Surgery, Dermatology, Endocrinology, Family Medicine, Gastroenterology, General and Bariatric Surgery, Hospital Medicine, Infectious Diseases and Travel Medicine, Internal Medicine, Palliative Care, Pediatric Neurology, Pulmonary & Sleep Disorders, Surgical Oncology, Urology, and Women's Healthcare. Four Walk-in Care Centers serve the community in Rehoboth Beach, Georgetown, Millsboro, and Millville from 9 a.m. to 7 p.m. daily.
---