Dr. William Chasanov Promoted to VP, Chief Population Health Officer
Image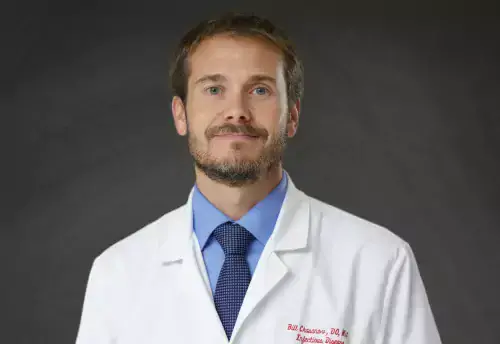 Beebe Healthcare announced that William M. Chasanov II, DO, MBA, FACP, was recently promoted to the position of Vice President, Chief Population Health Officer.
A native of Milford, Delaware, Dr. Chasanov received his medical degree at the Philadelphia College of Osteopathic Medicine in Philadelphia. He then earned a Master of Business Administration at the University of Delaware, his undergraduate alma mater. He completed his internal medicine residency at ChristianaCare Health System and infectious disease fellowship at Cooper University Hospital.
Dr. Chasanov is double board-certified, in both Infectious Disease and Internal Medicine by the American Board of Internal Medicine. Additionally, he is a Fellow in the American College of Physicians. Fellowship training indicates that the physician has achieved the highest level of training and shown the highest level of dedication to their specialty. Board certification is an additional, rigorous level of training and certification that allows the physician to practice at the top of their field.
A practicing physician in Infectious Disease and Travel Medicine, Dr. Chasanov sees patients at Beebe Infectious Disease in Lewes, where he has been practicing since 2017. His training and experience were vital when the global COVID-19 Pandemic hit in 2020. Dr. Chasanov was named Beebe Healthcare's COVID-19 Medical Director, a role he continues to hold as the county, country and world continue to battle the virus.
In addition to his education, training and patient care, Dr. Chasanov is active on many professional committees. He serves as a holding board member for the Medical Society of Delaware; a Fellow of the American College of Physicians; a member of the Infectious Disease Society of America among others. At Beebe, Dr. Chasanov leads and serves on several committees, teams and planning groups.
"Bill is a thoughtful and transformative physician leader," said David A. Tam, MD, MBA, FACHE, President & CEO, Beebe Healthcare. "I knew from the first few weeks of my tenure that he had the experience, vision and approach to helping us continue to meet our growing community's healthcare needs. I made him a member of the executive team last year and I am delighted to promote him to this position. I look forward to our collective work ahead."
Image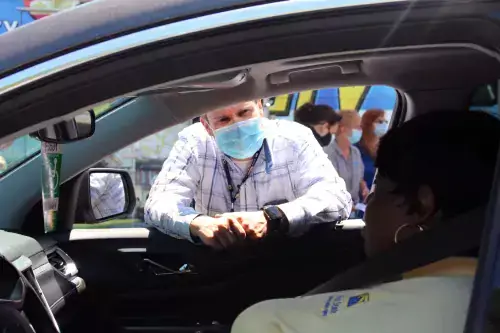 A large part of Dr. Chasanov's focus has always been improving the health of the community through community health outreach programs. During the pandemic, Dr. Chasanov led the team at Beebe responsible for partnering with Sussex County's agencies and organizations to ensure that Beebe's underrepresented communities had access to necessary care. Every year, Dr. Chasanov's community health outreach team mounts a free community flu vaccine effort which vaccinates thousands of Sussex County residents against the flu. That same effort is replicated to offer free flu shots to all Beebe team members.
"I've had the pleasure of working with Dr. Chasanov for 2 years," said Kim Blanch, RN, Community Service Manager, Population Health. "He is a visionary, a mentor, and a fierce advocate for equity in both healthcare access and education, embodying all with a great degree of humility. He is the type of leader who shines the spotlight on others, and who holds teamwork in the highest regard."
Dr. Chasanov continues in his current capacity as COVID-19 Medical Director and Physician in Chief for the health system.
"I'm honored to serve my patients and community every day," Dr. Chasanov said. "Working with Team Beebe to enhance the care for all of Sussex County is a privilege, and I am excited to be a part of it."
---