Drive the Miracle Mile 2020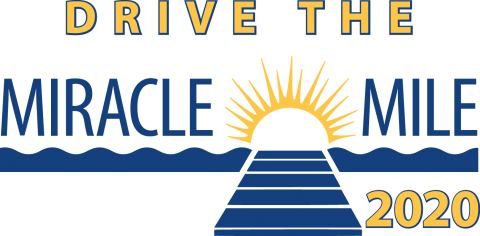 For 17 years, Beebe Healthcare's Tunnell Cancer Center has hosted a celebration to honor cancer survivors and their caregivers with a 1 mile walk on the boardwalk. The Miracle Mile, a morning full of commemoration, music, food, and festivities, has become a staple in the community, but with the global pandemic, things will look different this year. The 2020 Miracle Mile will be true testament to the community's strength, solidarity, and resilience.
Participants will Drive the Miracle Mile through Hudson Fields. The 1-mile drive will be lined with messages of hope and enthusiastic supporters cheering and celebrating along the way . This event has been set up to create a safe, socially distanced event during the COVID-19 pandemic.
The Miracle Mile is a free event; however, there are several fundraising opportunities to support the direct needs of cancer patients.
---
If You Go
Drive the Miracle Mile will be held Saturday, June 27, 8-10 a.m., at Hudson Fields (driving directions at bottom of this page) near Milton. Please note: You will enter the Drive the Miracle Mile event from Hudson Road and will exit the event onto Eagle Crest Road.
If you plan to attend Drive the Miracle Mile, please register online and participate in some of the other fun activities for that day, listed below.
---
Messages of Hope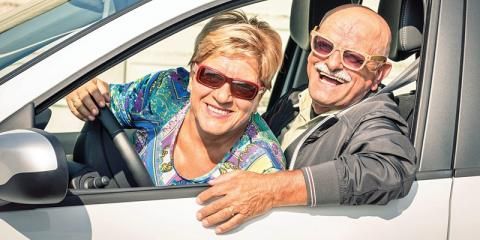 To hope means you desire a certain thing to happen in the future. Bring hope to the present moment by setting intentions for loved ones, friends, and community and create a message of hope to share.
How to create a sign of hope:
18 X 24 inch yard signs with the phrase "I am hopeful because" will be available to decorate—front and back. Feel free to use photographs, permanent markers, or paint!
Signs will be available for curbside pickup at Tunnell Cancer Center (18947 John J. Williams Highway. Suite 1100, Rehoboth Beach, DE 19971) between the hours of 9 a.m. and 4 p.m.
Those needing alternative coordination to pick up signs can contact Amanda Aris directly: 302-645-3770
Signs must be returned to Tunnell Cancer Center by Wednesday, June 24 for event set up.
*Write as boldly as you live so the world can see your message!
---
Giving Back with Gratitude
The Miracle Mile is Tunnell Cancer Center's signature event, and the only event benefiting the Cancer Patient Special Needs Fund. One hundred percent of all proceeds directly support the Cancer Patient Special Needs Fund.
The Cancer Patient Special Needs Fund assists individual patients who have limited financial resources and need help in covering emergent expenses such as prescriptions or copays for medications, medical supplies (e.g., wigs, mastectomy prosthesis), nutrition, essential living expenses, and transportation. Without the availability of this fund, our patient's would not have access to their basic needs while undergoing cancer treatments.
Donations to support Beebe Oncology Services and the Patient Special Needs Fund are greatly appreciated.
---
"Drive the Miracle Mile" Facebook Live
Join us on Facebook as you journey through the Miracle Mile. We will be host a live talk show with a lineup of guests and musical performances the Sticky Notes Band.
"Drive the Miracle Mile" T-shirts: All survivors will receive a free T-shirt on the day of the event. Additional t-shirts for families, friends, and community can be purchased online at https://stores.inksoft.com/beebe_miracle_mile/shop/home. All proceeds from t-shirt sales will also go directly to the Cancer Patient Special Needs Fund.
Survivors, upon checkout at time of registration, please indicate your t-shirt size and check the box if you agree to have your name honored at the event.
---
Driving Directions
Enter through the North Gate of Hudson Fields, located off of Hudson Road. Upon entering, survivors will receive a gift.
Following the path through Hudson field, Beebe team members and community participants will be cheering you on!
Continue towards the end of the driving route where car side services are available to enjoy coffee and donuts, to buy raffle tickets, or to pick-up ordered t-shirts.
Exit through the South Gate off of Eagle Crest Road