A Fresh Start to Your New Life
Due to COVID-19, some of our in-person offerings are postponed at this time. Active members of the practice can join the virtual support group. If you need information on joining, call the practice or fill out the form below.
Those who are interested in joining the practice for their life-changing surgery, can set up a virtual consultation or get more information by filling out the form below. COVID-19 is a constantly changing situation, so call the practice for the most up-to-date information.
A Healthier You
Losing weight and keeping it off isn't easy. Excess weight can also lead to medical problems such as high blood pressure, diabetes, coronary artery disease, osteoarthritis and sleep apnea.
If you are struggling with making the lifestyle changes necessary to succeed at losing weight, bariatric surgery may be an option for you. Beebe Healthcare offers a comprehensive approach to weight loss through our bariatric surgery program. We offer a multi-disciplinary approach to losing weight and keeping it off.
Beebe's Bariatric Surgery & Wellness program offers a comprehensive system that teaches you about nutrition, exercise, stress management, and, most importantly, how to live your happiest and healthiest life.
Beebe's Bariatric Wellness Program offers cooking classes and nutrition education (Chef Miguel Cuevas is shown here teaching participants about healthy eating), exercise programs, and stress management classes. For six months prior to your life-changing bariatric surgery, you will work with our team to learn how to live your best life following surgery.
LEARN MORE: Send a question to our program coordinator by filling out the form below.
---
Robotically Assisted Bariatric Surgery
Beebe offers robotically assisted bariatric surgery procedures:
Sleeve Gastrectomy (vertical sleeve)
Gastric Bypass
Using the da Vinci Xi Robotic Surgical System, our team is able to provide:
Faster healing
Fewer infections
Less time in the hospital
Small incisions
---
Meet the Provider
---
Our Surgery & Wellness Care Team
---
Locations
---
Learn About Weight-Loss Surgery
Bariatric surgery is recommended for those with a BMI of 40 or higher, or for those who have a BMI of 35 with other health issues such as diabetes or high blood pressure. It is for those who have 100 or more pounds to lose. And, for those who have tried and failed at other weight-loss attempts.
Patients who have had weight loss surgery have found many benefits, including increased energy, better health, and the ability to go off of some medications. While each experience is different, most people lose the majority of the weight in the first 18 to 24 months. Both prior to surgery and following surgery, patients are closely monitored by medical professionals.
Request more information or schedule a consultation: 302-703-3630.
In addition to our minimally invasive surgical procedures, you will receive nutrition education, exercise instruction and support through group meetings. Our surgeons offer two different weight loss procedures at Beebe: gastric bypass and sleeve gastrectomy. Both can help you lose the weight and keep it off.
The da Vinci System has brought minimally invasive surgery to more than 3 million patients worldwide. The da Vinci System is a robotic-assisted surgical device that your surgeon is 100% in control of at all times. The da Vinci System gives surgeons:
A 3D HD view inside your body
Wristed instruments that bend and rotate far greater than the human hand
Enhanced vision, precision and control
Benefits of da Vinci bariatric surgery:
Low rate of gastrointestinal leaks
Short hospital stay
Low risk of needing follow-up surgery
Low risk of surgeon switching to open surgery
---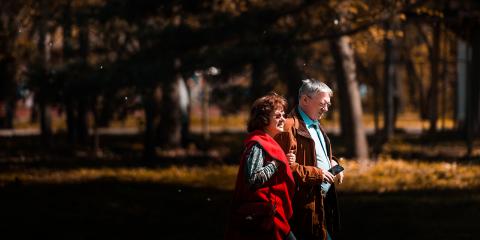 Resources
Bariatric Educational Seminars
Due to COVID-19, the in-person education seminars are on hold. In the meantime, if you have questions or would like to set up a consultation (virtual) fill out the form below or call the office.
---
Need More Information? Contact the Bariatric Surgery & Wellness Coordinator: