3 Campuses, 3 Big Updates
Image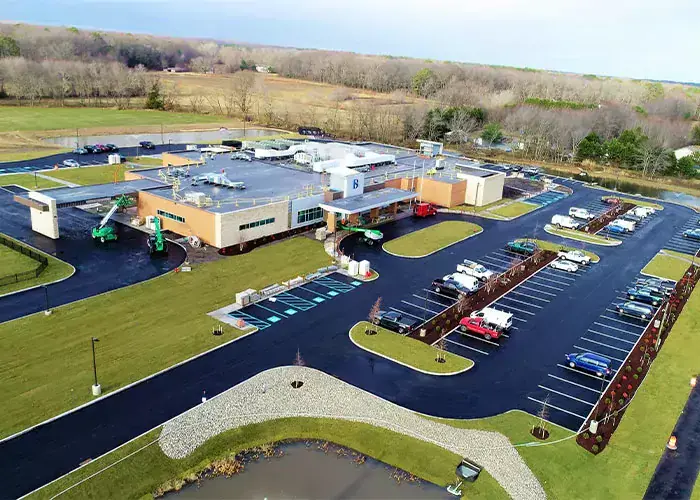 2020 is going to be a big year for Beebe Healthcare. In the midst of its comprehensive expansion, here are some big updates on the three campuses, including when to expect an open house and the opening of the South Coastal Health Campus.
South Coastal Health Campus
The South Coastal emergency department is scheduled to open in May. Mark your calendar! An open house that invites the public to tour this half of the facility is scheduled for April 4, 11 a.m. to 3 p.m.
The cancer center opens for patients in July and an open house is being planned for June.
About this Health Campus: Patient-centered design was a key component of this brand-new health campus, and has been integrated into other Beebe projects. 
This new facility near Millville complements the Walk-In Care, imaging, lab, and family medicine services already offered at Beebe's other Millville locations.
A freestanding emergency department can handle the most frequent emergency care needs. Our ED will offer comprehensive care, including evaluation and stabilization of symptoms such as chest pain, shortness of breath, abdominal pain and injuries, among many others. 
Our staff is trained to ID high-risk patients.
The South Coastal emergency department quick facts: 
•    23 patient exam rooms 
•    Advanced diagnostic imaging: X-ray, CT, ultrasound 
•    A helipad 
•    Open 24/7
•    Address: 32750 Roxana Rd., Frankford 
The South Coastal Health Campus will also have the Jefferson Expert Teleconsulting or JET unit, a high-tech mobile robot system for acute stroke. This innovative partnership allows a board certified neurologist with the Jefferson Hospital for Neuroscience – one of U.S. News & World Report's Best Hospitals for Neurology and Neurosurgery – to videoconference with the Beebe team and patient to determine an immediate treatment plan. A timely diagnosis is critical during stroke care.
Beebe has JET units at both the freestanding emergency department and in the emergency department of the Margaret H. Rollins Lewes Campus. Beebe holds an Advanced Certification as a Primary Stroke Center, including The Joint Commission's Gold Seal of Approval. The goal is to keep the patient with Beebe's experienced care team.
Beebe's South Coastal cancer center is a second comprehensive cancer center, offering medical oncology, radiation oncology, and hematology. This center will create better access for cancer patients who would have previously traveled to Beebe Healthcare's Tunnell Cancer Center at the Rehoboth Health Campus on Route 24. 
Both the emergency department and cancer center will provide the same board certified physician expertise and compassionate care team found at the Margaret H. Rollins Lewes Campus and Beebe's Tunnell Cancer Center. Neither would have been possible without the community of donors who helped raise $45 million since 2016.
Margaret H. Rollins Lewes Campus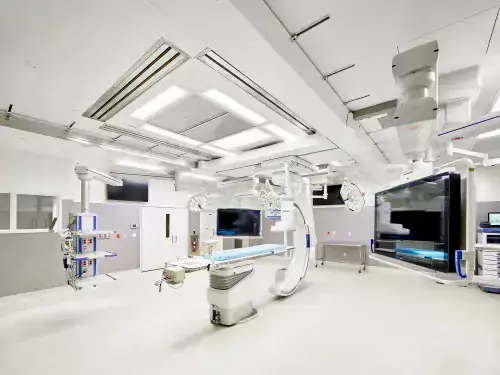 The Margaret H. Rollins Lewes Campus is also undergoing renovations. On the corner of Savannah Road and Fourth Street, the pergola is complete, bearing a new sign signifying the transformational $10 million donation from the Rollins family's Ma-Ran Foundation, the largest in Beebe's and Sussex County's history. 
On the other side of the campus, Beebe's new main entrance is near completion. This renovation improves the drop-off and pick-up experience. 
In January, the new hybrid operating room opened, creating more opportunities for innovative and complex cardiac and vascular procedures. This new operating theater integrates minimally invasive procedures with complex open surgeries, streamlining patient care and reducing recovery time. Top-of-the-line imaging equipment allows care teams to overlay diagnostic images such as a CT scan with the X-ray machine in the room. This real-time visibility of the arteries results in shorter procedures because the patient does not need to be moved or scheduled for additional appointments. 
In late 2019, Beebe also opened an interventional cardiology lab on the Lewes Campus. This lab also features top-of-the-line imaging and technology for Beebe's interventional cardiologist. 
Specialty Surgical Hospital at the Rehoboth Health Campus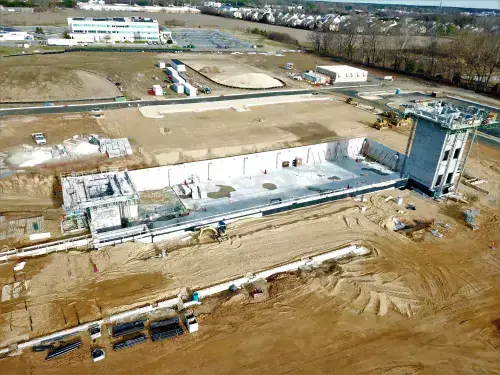 This Specialty Surgical Hospital has an emphasis on innovations and enhancements for short-stay, planned surgical procedures. Procedures at the new Surgical Hospital will focus on orthopaedics, general surgery, urology, and gynecologic surgery. Surgeons will incorporate minimally invasive as well as robotically assisted surgeries. 
Plans as of February 2020 include: 
•    4 operating rooms 
•    12 short-stay, private inpatient rooms 
•    Imaging, Lab, Pharmacy, Nutrition
•    7 recovery bays and 15 prep/recovery bays
•    Shell floor to accommodate future expansion 
•    Basement to support required infrastructure and future expansion
Bonus: Rehoboth Walk-In Care center expansion
The Rehoboth Walk-In Care center is expanding. Renovations have started to create additional exam rooms, expanding access to walk-in care for our Rehoboth community. Completion is expected this summer. 
 
---