What Beebe's New Freestanding Emergency Department Means for You
Image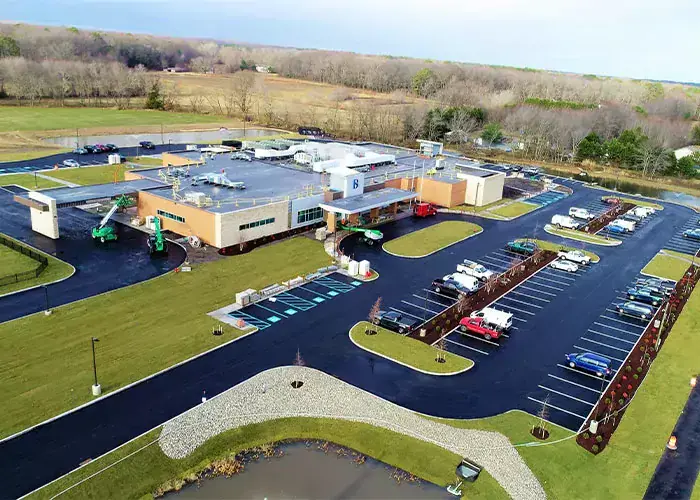 At last, a state-of-the-art emergency department is close to your home, but what does that mean? 
It's a common question when a freestanding emergency department comes to an area in need – much like Millville and the surrounding South Coastal area. 
For years, residents have advocated for an emergency care center closer to home. Beebe Healthcare's South Coastal Health Campus will deliver much needed emergency services to the area, but not all services are identical to the acute-care hospital at the Margaret H. Rollins Lewes Campus. A freestanding emergency department operates as an ED, without some of the other services of a typical acute care hospital such as operating rooms and cardiac catheterization labs, for those in need of immediate care.
Beebe's South Coastal emergency department will be able to handle the most frequent emergency needs in its 23 exam rooms. Treatment focuses on evaluation and stabilization of presenting symptoms, such as chest pain, shortness of breath, abdominal pain and injuries, among many others. There isn't need to worry. You can have full confidence if you need to seek services in the emergency department because our care team is highly trained to identify at-risk patients. We are here for you. 
Out of the 23 exam rooms, six are focused on expedited care for less serious ailments to receive quicker treatment and to get you home or back on vacation faster. 
It is always important to remember the safest solution if you are dealing with a life-threatening illness or accident is to dial 911. Emergency responders will meet your immediate needs and take you to the appropriate medical facility.
Our board certified emergency physicians and care team can stabilize a patient with serious injuries in one of our two resuscitation rooms while an emergent transport is called for transfer to the Lewes Campus if deemed necessary. 
A common concern is chest pain. Could it be a sign of a possible heart attack? What should I do? Remember, dialing 911 is always the safest solution. As an example, whether you arrive by ambulance or walk through the front door, our team will be able to run a series of tests such as an EKG, bloodwork, and a chest X-ray to determine if you need to be transferred and admitted to the Lewes Campus for further procedures such as a stress test – however, it's important to remember that treatment can vary case-by-case and the best choice will always be made for the individual patient. 
The South Coastal emergency department will have a 24/7 imaging department, readily able to provide emergent access to X-ray, CT scan and ultrasound services for our emergency patients. Studies are read by board-certified radiologists just as they are at the Lewes Campus.
Beebe also has four walk-in care centers in Rehoboth, Georgetown, Millsboro, and Millville. The new South Coastal emergency department complements the other Millville services. The Millville Walk-In Care will remain open year-round. 
Our walk-in care centers are an efficient way to be treated for everyday ailments. Understanding the severity of your symptoms and knowing your healthcare options can help you make an informed decision and avoid an unnecessary emergency department bill, which tends to be higher than a walk-in visit because of the level of care provided.  
While neither the emergency department nor the walk-in are a replacement for your primary care provider, they are both available and ready to help you if the need arises.
Beebe's walk-in care centers are open daily from 9 a.m. to 7 p.m. Some examples of ailments include:
Eye and ear infections
Urinary tract and bladder infections
Sprains and minor injuries
Minor gastrointestinal complaints
Skin problems such as minor rashes and burns
Minor cuts and simple lacerations (stitches must be placed in less than 24 hours)
Limited medication refills
Upper respiratory infections such as sore throats. sinus infections, flu, laryngitis, allergies
No matter the situation, Beebe's South Coastal emergency department care team is here for the community.
 
---