Celebrate Excellent Care: Now more than ever – Thank you, Beebe
Image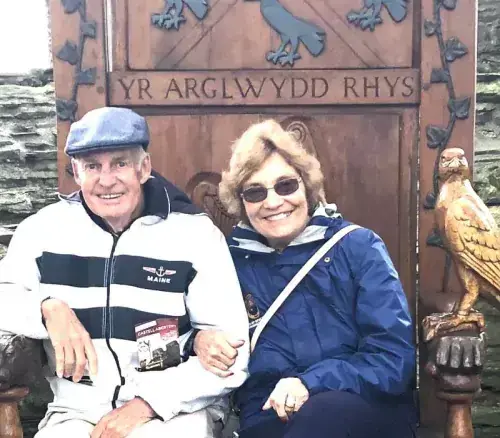 By Diane Hanson
My husband Bill and I have been coming to Dewey Beach since 1998. We moved here full time in 2006. A few years later, my mother had a heart attack in my living room, and I discovered our excellent healthcare system! I called 9-1-1 and a lifeguard from the beach came running to help (yes, lifeguards are trained first responders!). When the paramedics arrived, they took my mother to Beebe. When she left the house, she was blue and I sadly believed this was the end of her. But when I arrived at Beebe Healthcare, I was surprised to learn that they were getting my mother's room ready. She had survived her heart attack. When she awoke from an induced coma a few days later, there were no lasting negative effects. Thank you, Beebe!
Our family experiences with Beebe did not end there, and from 2010 to 2016, as mayor of Dewey, I saw how the community itself relied on our local hospital.
My husband and I both also had successful knee replacements over the years. In all honesty, I've never had a bad experience at Beebe!
This past May, in the middle of the COVID-19 pandemic crisis, Bill suddenly became unresponsive. The paramedics came very quickly. They were very professional, and Bill was whisked off in an ambulance to Beebe. But this time I couldn't join him at the hospital because of COVID-19 visitor restrictions, so I had to sit and wait, and that was awful. I was scared. When Bill was stabilized, I received a call from the emergency department doctor who treated him. Dehydration and a recent change in Bill's heart medication had caused his blood pressure to drop, causing him to become unconscious. He was going to be fine. The wonderful doctor then advised me that Bill could either stay overnight at Beebe or he could come home. The doctor followed with, "And whatever you decide, I'm going to tell you it's a great decision." His confidence made me feel comfortable that I could safely bring Bill home. Thank you, Beebe!
As fate would have it, shortly after that, I found myself battling pneumonia. Thanks to Beebe telemedicine, I received prompt help from Brittany Usilton, FNP, at Beebe Family Practice King Street – even late on a Friday afternoon. She asked if I could get a quick X-ray and blood test to confirm her suspicions, and it proved to be pneumonia. After a round of antibiotics, I'm healthy again. Thank you, Beebe.
I've been extremely impressed with Beebe's many nurse practitioners whom I've had the pleasure of working with. They are thorough and very good listeners. They look for things that need correction, and prescribe the tests and meds that are needed to do so.
So, to show my appreciation for all that Beebe has meant to me over the years, I made a donation to the hospital's Celebrate Excellent Care program – just to say Thank You!
As a community-based, not-for-profit healthcare system, Beebe Healthcare depends on the generous support of the community it serves. To make a gift to celebrate the excellent care you or a loved one has received, visit Beebe Medical Foundation at www.beebemedicalfoundation.org or call 302-644-2900.
Photo caption: Wherever Bill and Diane Hanson travel, they know they can count on the excellent healthcare Beebe will provide back home whenever they need it. 
---