Local photographer uses his talent to support Beebe
Image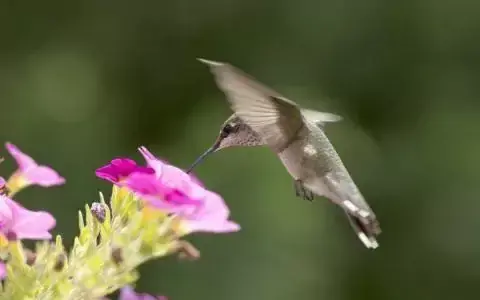 By Liz Leshine
Did you know recent studies have proven that viewing art can help reduce stress and anxiety? Are you aware that the walls of Beebe Healthcare's new South Coastal Cancer Center and Emergency Department are adorned with beautiful art created by talented local artists and photographers?
David Truppo is one of these gifted people. His knack for capturing nature with his camera is amazing, and his photos are both lovely to see, and soothing to the body and soul. Although David is technically an amateur, his work is well known. He became interested in the art of photography as a young boy and has never looked back.
Although he's been practicing this hobby for years, David thinks his work has evolved since retirement, and especially since March. In addition to capturing beautiful images, such as hummingbirds, pipers, butterflies, sunrises and nature at large, David is also interested in post-production techniques.
When asked what his favorite piece is, David acknowledged it's his "Hummingbird" photo. He captured a shot of this bird feeding in his yard, and clicked some other great photos of more hummingbirds at work. Interestingly, this photo already has a sponsor at Beebe's South Coastal Campus. The walls of the emergency department and cancer center are the first public venue to show his work. Five of David Truppo's pictures are part of their healing displays.
A humble artist, David is amazed that Beebe's South Coastal Art Committee found his work so appealing. He was approached to submit his favorite images after members of the committee viewed his work on Facebook. When asked how Beebe discovered him, David explained that at one time he had a very positive experience as a patient. Since then, he and his wife Barbara have been members of Beebe's 1916 Club.
Other claims to fame include his photo of rough seas on Bethany Beach, which was aired on the local news after he submitted it to WBOC. David also submitted a few of his nature photos to Delaware Electric Cooperative's magazine, Delaware Living, and those were printed as well.
"I do think art is soothing," said David. "I hope my pictures are calming." He said as long as people continue to enjoy his work, he will gladly continue to create.
Beebe Medical Foundation is currently offering a special, one-time opportunity to sponsor the paintings and photographs that are on display at Beebe's new South Coastal Health Campus. If you are interested in seeing the works and learning more, visit Beebe Medical Foundation's website, beebehealthcare.org/beebe-medical-foundation, or contact David Szumski at 302-644-2900 or [email protected].
---