Beebe Team Member Spotlight: Angel Aguilar: 'One Team, One Fight' 
Image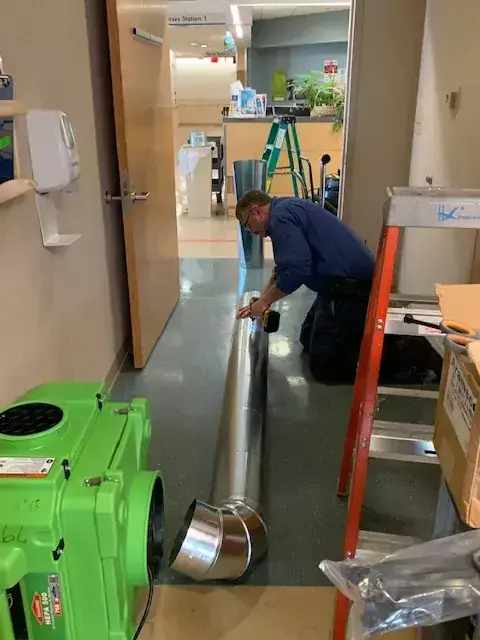 Editor's Note: Beebe hopes to share stories from the front lines, highlighting team members and sharing their experiences with the community during this pandemic.
As Beebe Healthcare prepared to handle a surge of COVID-19 cases in Sussex County, Beebe leaders knew they would have to make changes to our facilities to support the influx of patients, testing, and screening. Through the work of the Facilities team, these changes quickly became a reality.
Adding Negative Pressure Rooms
One of the biggest changes that needed to occur was the addition of more negative pressure rooms. Negative pressure rooms are used during the treatment of isolation patients, including those with COVID-19, and help prevent airborne pathogens from spreading. In a negative pressure room, air is sucked into the room and filtered before being recirculated.
Image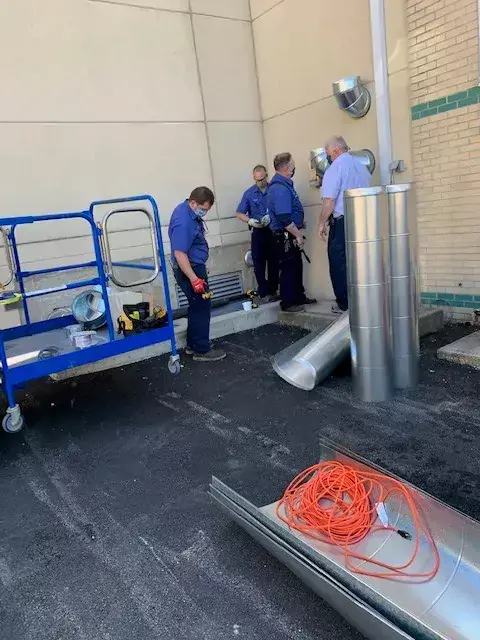 With the surge coming, Angel Aguilar, Director of Facilities, knew he and his team would need to act quickly. Facility engineers developed a plan to manipulate Beebe's air handler units – essentially the hospital's HVAC system – so that they could deliver negative pressure to more rooms. That weekend, the team consulted with contract engineers to ensure their plan would work, and testing began on shortly after. Exhaust fans were needed to make some of the rooms individually negative, so an order was placed and fans arrived within 24 hours.
The plan to add more negative pressure rooms developed and was implemented alongside the surge plan developed by the Patient Care Team, Angel says, while giving consideration to which air handler units were newest and therefore easiest to manipulate.
Negative pressure rooms were first added in the ICU, then in the emergency department, on the medical-surgical unit, and on the stepdown unit. A room was also added in labor and delivery for suspected or confirmed COVID-positive moms. A space normally used for physical rehabilitation was identified as one that could be turned negative and used during a higher surge level, if needed. By using exhaust fans and HEPA filters, the team was able to create a negative pressure room that could hold up to 10 patients. 
A Quick Setup
When the decision was made to conduct the first mobile testing event in March – just a few days before the actual event – Beebe needed a way to get all of the necessary equipment to the testing site. Facilities converted an existing van into a mobile testing center, and stocked it with tables, tents, generators, and PPE.
"We didn't know exactly what we would need for that first event, so we were prepared with everything," Angel says.
Since then, the team has perfected their supply list. They prepare the van each time a new testing event is announced, and drive it to the location.
A few weeks after that, Beebe's COVID-19 Screening Line went live. A physical space was needed to house all of the team members who would be staffing the line, so Facilities outfitted an existing space owned by Beebe located offsite in Lewes. Within 48 hours, the space had a new roof, had been patched and painted, and had new furniture.
"Each time we receive a request, it's our goal to honor it as quickly as possible," Angel says. "None of this work could have been done without my amazing team. I tell them it's 'one team, one fight,' and they take that to heart."
Captions:
Photo one- Jack Kirkpatrick assembles duct work for third floor of the Margaret H. Rollins Lewes Campus.
Photo three- Eric Vent, Terry Donovan, Bob Thompson, and Tom Ohara installing 2000 CFM HEPA filtration negative pressure units in preparation of the surge.
 
---