Panda Husbands: Organizing A Sewing Movement
Image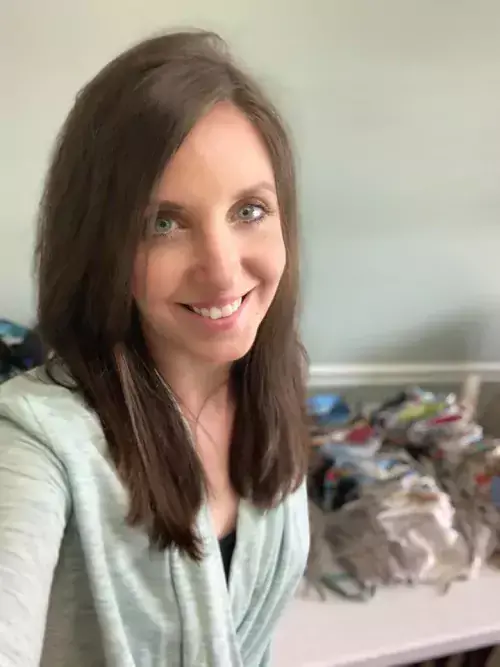 When Panda Husbands first started following the news of coronavirus (COVID-19), she knew medical and other workers would likely need masks.
"I was just waiting to hear when cloth masks would be needed. Then I got the email," she recalls. "I put a post on my Facebook page to see who might be interested in helping make cloth masks following the provided template. I had 50 comments shortly after putting it up, so I decided it would be best to create a group where we could all network and discuss our needs."
The group, Supporting Our Medical Heros Sewing/Donating Masks – SUSSEX DE, now boasts more than 160 members.
Image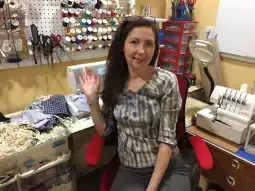 Beebe supplied a pattern for the masks, which gave Panda and her then-blossoming group what they needed to start. The pattern later changed from using elastic ties to using fabric ties, which allow the mask to hold up better during washing.
"We have really been able to get organized thanks to the outpouring of support from the community. I have people sewing, but then there are others who do not sew, who just wanted to help out in some way, so they are laundering the materials, and I have others who are runners and who are making deliveries and pick-ups to help the sewists," Panda said. "It is really incredible what this community can do when they are needed to step up."
Panda says her sewists and supporters have benefited too. 
"It's been really an amazing and humbling experience for all of us," she said. "I have heard from others in the group how much it has meant for them … for their mental health … to be able to do something and give back in this way."
Individuals, groups, and local businesses have also donated toward the cause. University of Delaware and Happy Campers have donated over 1,000 ear savers to be used to protect the ears of those wearing the cloth masks.
Image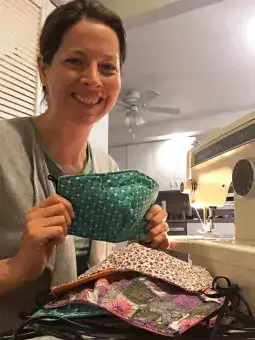 Others, including Beebe, have donated material.
"My daughter is very high risk, so people drop things off to my porch. All the materials come here and then I organize them and let the runners know when the items are sorted and ready to be picked up. And, recently, someone dropped off material and left a Starbucks for me," she said. 
To date, the group has donated 1,200 masks to Beebe as a team of 25 sewists, 11 fabric cutters, 2 launderers, and a few runners. She also has a couple people who crochet to help with certain aspects of the masks.
Total masks donated, including other businesses, is more than 1,700 and they have been donated to a vast array of businesses, including The Moorings at Lewes, East Coast Garden Center, Beacon Pediatrics, Lewes Public Library, and others.
Anyone who is interested in helping or who needs cloth masks can reach out to Panda through the Facebook page.
"It is because of community support like this that Beebe Healthcare is able to excel in its care for the community," said David Tam, MD, MBA, FACHE, Beebe President & CEO. "I am so thankful for all the community sewists for their tireless efforts. From the beginning, they have given it their all, producing thousands of masks that have been used by our team members. We certainly would not be where we are without them. This is an incredible community."
 
See this article on Facebook for more photos of the sewists (posted June 1, 2020).
---