Dr. Tam: We Hear You and We're Working Every Day to Vaccinate Our Community
Image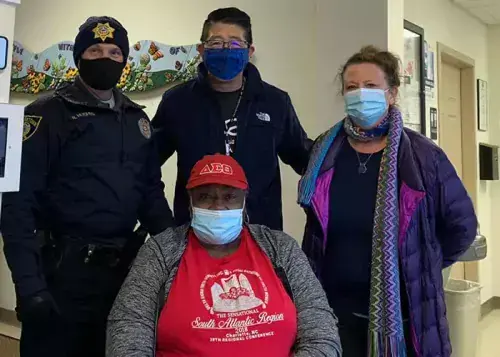 The first week of February reminded me of the power of social media and how it can be a positive and educational force in the world we live in now as we battle the pandemic and provide healthcare for our community.
On one hand, Beebe team members felt the love, receiving nearly 100,000 "kudos" thanks to the Project Kudos campaign powered by Schell Brothers. Just by those people commenting, liking, and sharing their thanks and appreciation on social media, Schell Brothers donated more than $96,000 to Beebe Medical Foundation during a time when your not-for-profit health system needed it – both financially and for the boost in morale.
I was reminded again of the power of social media when Beebe hosted its virtual town hall on Facebook live on Wednesday, Feb. 3. Hundreds joined to listen to our interactive update and shared their concerns, fears, questions, thankfulness, and frustration with the challenges surrounding the COVID-19 vaccines distribution and limited supply.
We hear you. We understand. And we are working on it every day.
We know that demand greatly outweighs the supply of vaccine at this time. As you can imagine, there are many reasons for this supply challenge, which is out of Beebe's control. I am not making excuses - I want you to know that we will not be satisfied until every person in Sussex County who wants the vaccine receives it.
This is one of the most frustrating situations for so many of us as a community. We know this vaccine represents a light at the end of the tunnel. And we know when you hear the vaccine is safe and effective and protects you from this deadly disease and that many view it as a matter of life and death to search for their opportunity to be scheduled and therefore protected for not just one but two dosing appointments.
That is not tongue in cheek – there is no way to underestimate the deadliness of this virus and how important vaccinating those at-risk and essential workers is to preserving life – again, we recognize this and Beebe is working around the clock to get vaccine supplies here and into people's arms.
We know it is challenging to juggle the many outlets and waiting lists to receive the vaccine and the unknown of when your opportunity will come.
Like in the military – Beebe's goal is to make sure that no one is left behind.
That includes all the diverse and underserved communities in Sussex County. The CDC has said that there is increasing evidence that some racial and ethnic minority groups are being disproportionately affected by COVID-19. Early data in Delaware suggests that minority groups are unrepresented in in vaccine distribution, and the State of Delaware announced plans during the first week of February to increase vaccine access to vulnerable, underserved Delawareans.
Beebe was proud to serve as the medical partner with First State Community Action Agency and La Esperanza to vaccine about 300 seniors on Jan. 31 in Georgetown.
It was partnerships like this that also helped provide comprehensive testing and education when the Georgetown area became a hot spot for COVID-19 back in April of 2020.
Helping underserved populations makes a big difference in improving the health of our entire community – we shop at the same stores, eat at the same restaurants, and our kids go to the same schools. Beebe Healthcare's mission is to improve the health of all who live, work, and visit in Sussex County.
I feel great pride that Beebe is able to do that and has such great connections to community partners. I came to Beebe Healthcare wanting to build on our health system's care for diverse communities in Sussex County. It's a passion of mine, and I want to help make sure that those who face barriers such as language, disability, transportation, housing situation or internet access has equitable access to the vaccine. Because we are all in this together.
We've always done everything we can to ensure that our community is supported and to deliver safe, high-quality healthcare to our community. This commitment was made by the Beebe Brothers in 1916, and I am determined to continue making good on that promise.
You have my commitment that we are continuing to work with all available distributors and the state of Delaware to get as much as we can for the people of Sussex county.
I ask you to bear with us and have patience. Reach out to us if you need to get on the vaccine wait list or our email list so we can continue to improve how we communicate with you about vaccine supply and scheduling. That's why we write these columns for the newspapers, work with the media, hold virtual town halls, and send out weekly COVID-19 email updates. We know we must cast a wide net in order to share this important and educational information.
Your centralized hub for COVID-19 news is right on our website: beebehealthcare.org/covid-19-vaccine. You can register for waiting lists, watch and share recent town halls, and stay up to date on COVID-19 vaccine information.
I have great confidence that the vaccine supply will continue to increase in the near future and Beebe will be at the front of the line to ask for as much as possible because we'll have the plan in place to continue working with partners to take care of our community without wasting a drop of vaccine.
Thank you for your trust, for being patient with us, and communicating with us on how we can be do things better.
We will do this together and come out of this together, and Beebe Healthcare will continue to serve as your community healthcare resource.
David
---