Seasonal Affective Disorder and COVID-19
Image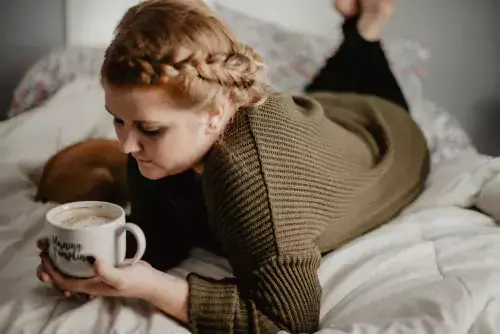 How the pandemic may put added strain on our mental health this winter
 
By Kim Blanch, RN, Community Services Manager
It is not uncommon for the shorter days and colder temperatures to affect us during the winter months. While some people may not notice a difference in their mental health, others may experience a seasonal depression or loss of energy.
This seasonal depression is often called Seasonal Affective Disorder. It is a disorder that could be an even bigger problem during the pandemic this year.
How can Seasonal Affective Disorder affect you?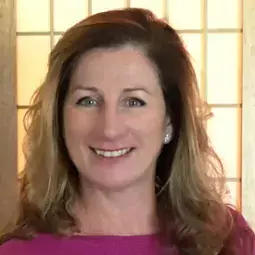 Seasonal Affective Disorder (SAD) is a form of recurrent depression that can start in late fall or early winter. Symptoms can include low energy, poor mood, excessive sleepiness, craving carbohydrates, over-eating and gaining weight, as well as social withdrawal or isolation.
In most cases, SAD does not require a prescription.
In normal years, those who are prone to winter blues or Seasonal Affective Disorder can take steps to prevent or reduce the symptoms of feeling sad, feeling lonely, or having a lack of energy. Most providers would suggest getting out of the house, going to visit friends, going out to dinner or to a movie. 
However, everything is different this year because of COVID-19.
The worry is that more people will feel the effects of SAD, and it may seem as if there are fewer options to combat it this year.
What can we do in spite of COVID-19?
Even with the pandemic there are steps we can take to shake off the winter doldrums and Seasonal Affective Disorder symptoms.
Some suggestions are:
Go for a walk on a sunny day. Be sure to bundle up and take a cellphone in case of emergencies. 
If you have the time, try to pick a new location for the walk (Boardwalk, State Park, Beach) 
Bring your dog, too, he or she will appreciate the new smells and sounds, too. 
Get take-out from a favorite restaurant as a treat.
Paint your nails or try out a moisturizing face mask.
Try to learn a new hobby – YouTube has endless DIY ideas (like Tai Chi)
Call a friend or loved one and catch up.
Host a virtual gathering with family members.
Do something nice for someone else, such as dropping off a treat to a neighbor.
Talk to your doctor if symptoms get worse or do not improve.
Try an online yoga class or meditation.
Talk to your pastor or spiritual guide.
Treatment for SAD
Seasonal Affective Disorder is more common in women and is obviously more common for those who live in areas where winters become cold.
In the northeast, it is estimated that about 3% to 5% of the population experience SAD.
Getting outside or sitting in the sunshine are great ways to help improve your mood. As humans, we often spend much of the winter months inside, which reduces the amount of Vitamin D we get. If you think about it, you feel healthier and have more energy in the summer because we do spend more time outside.
If you are concerned about not being able to get outdoors, you might consider talking to your healthcare provider about adding Vitamin D as a supplement.
One other method is light therapy. Light therapy is the use of medical-grade light devices or "boxes" that aim to replace the reduced light of shorter days with bright, artificial light. Appropriate light boxes filter out harmful ultraviolet rays and deliver 10,000 lux (a measure of brightness), which is more than 20 times greater than ordinary indoor lighting.
Before purchasing a light therapy device, talk to your provider about recommendations of types of boxes that might be right for you.
If you decide to use light therapy, you will want to plan to sit in front of the device for about 30 minutes before 8 a.m. You do not need to stare at the light. You can do other things while benefiting from light therapy. 
Light therapy is not always necessary. For those of us who are able, getting outside into the sunshine on warmer days should be enough. Try to spend time outside throughout the day, with a focus on getting outside in the morning hours.
Talk about your mental health concerns
If you feel you are experiencing other mental health concerns due to the pandemic, reach out to your provider immediately. If you do not have a provider, call 2-1-1 in Delaware to be connected to support services.
Beebe Healthcare and Beebe Medical Group offer telemedicine appointments, which allows patients to connect through a secure video link to talk to a provider about issues and concerns. Do not delay care. 
In addition to calling your primary care physician or psychologist, if you have one, resources include the Substance Abuse and Mental Health Services Administration Disaster Distress hotline, 1-800-985-5990, or text TalkWithUs; the National Domestic Violence Hotline, 1-800-799-7233 (TTY: 1-800-787-3224); and the National Suicide Prevention Lifeline, 1-800-273-8255, or call 911.
 
---