Boosting your spirits – finding humor during breast cancer treatment
Image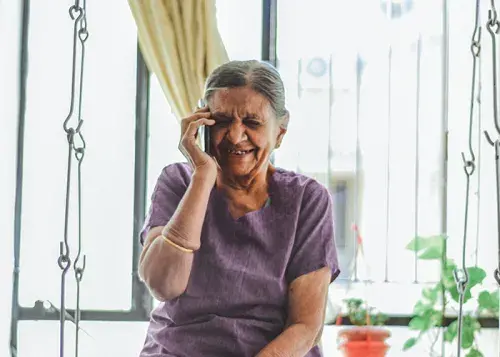 A breast cancer diagnosis is nothing to be taken lightly, however during treatment and beyond, it is important to keep a positive spirit. Finding humor in everyday life can be one way to improve your outlook and serve as a valuable coping mechanism.
Health benefits of laughter
Laughter therapy has been used for many years as a way to find the lighter side of any diagnosis. There are laughter therapy classes offered in our region and even laughter therapy videos that can be found by searching YouTube.
Developing a sense of humor, no matter what you are going through, can be one way to cope with the seriousness of life.
An article published in the Journal of Clinical Oncology discusses the ways doctors and patients can use humor during cancer treatment.
"Humor serves many roles for the patient, their family, and the treating physician," write the researchers in the article. 
The study collected interviews from 14 terminally ill adults, aged 32 to 77.
It found, "More than half (64%) felt that humor enabled them to alter their perceptions of situations that would otherwise be overwhelming. Finally, 85% of participants described humor as empowering "hope," which was important in enabling them to face realities of everyday existence."
Find the full article here: https://ascopubs.org/doi/full/10.1200/JCO.2005.09.064
How to Incorporate Humor
There are many ways to incorporate humor into your life. Here are a few suggestions:
Watch a funny movie or show. Find a program that interests you and includes humor – this could be a slap-stick comedy or even America's Funniest Home Videos.
Schedule regular calls with a funny friend or loved one. Let the person or people know you want to hear some funny news or anecdotes.
Laugh at yourself. We all have humorous missteps in our daily lives. Take the time to laugh at yourself without judgment. 
Pull out the comics. If you get a daily or weekly newspaper that includes comics, cut out the ones that tickle your funny bone and put them up on your fridge or bulletin board to return to when you need a chuckle.
These are just a few ways to enjoy humor. It is understandably a difficult time for you and your family when going through cancer, and while it may seem like a bad idea to laugh at cancer, now can be a good time to reconnect with your funny bone.
---