Easy Steps to Age Well Through Physical Activity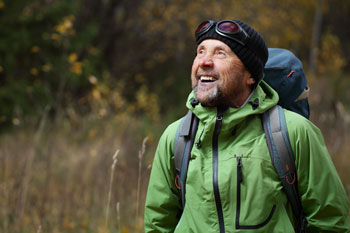 We have all been told that physical activity has many benefits for our aging bodies. Whether it is reducing the risks for heart disease, high blood pressure, falls, depression and weight gain, the evidence demonstrates a connection between regular physical activity and reducing age-related illness.
According to the U.S. Department of Health and Human Services, adults should perform 30 minutes of moderate intensity aerobic activity 5 days per week. However, beginning a regimen can offer many risks when done so improperly and can leave you overwhelmed with where to begin! We know a healthy body wants to move, so here are a few simple steps to get yourself moving and feeling better both mentally and physically.
Step 1: Identify your Goals: What are you setting out to accomplish? Having clearly defined goals in mind gives you an attainable path to succeed. We all aren't training to be Olympians, but that doesn't mean we shouldn't set goals to improve our health. Make the goal personal and specific to you. Success often lies in creating a personal reason for getting active rather than because someone mandates it.
Step 2: Know your Limitations: Most activity-related injuries occur in the first few weeks of starting a regimen mainly because we overestimate our physical capabilities.
Whatever the activity, it needs to be the correct fit for you. Start slow and progressively increase activity and don't be afraid to make adjustments if some exercises are not well tolerated. Always listen to what your body tells you, some soreness is anticipated initially, but if persistent symptoms don't resolve, you may want to think about downgrading your activity or seeking professional medical guidance.
Step 3: Be Creative and Flexible: Don't limit physical activity to just the gym. One of the true blessings of living here on the Delmarva Peninsula is that there are a multitude of opportunities to be outdoors and active. Walking along the beach or boardwalk, biking along the Breakwater Trail, enjoying local festivals and exploring natural wonders or unique coastal towns offer plenty of opportunities to prevent feeling stale or bored in a classic gym setting. Try a new exercise class, find a fitness partner to join you in your endeavor for motivation and accountability. Park a little farther away from the store, replace 30 minutes of TV with a walk after dinner with family or friends. We often feel we don't have the time to devote to keeping active but you can easily break up your sessions into shorter periods of time to accomplish your goals. Where there is a will, there is a way!
Remember to have fun! Healthy living is a lifelong pursuit that should be enjoyed. The fortunate thing about the journey of fitness is that it can evolve and change over the course of your life. There are always exercise alternatives that can allow you to continue living a healthier and happier life. As experts in the movement of the human body, Physical Therapists can assist in the process of finding ways to help you adapt, prevent pain and ensuring that no physical limitations get in the way of you aging under your own terms. Getting started on your fitness quest no longer has to be a daunting task when you set goals, know your limits and find fun ways to move.
---