Treating Cancer with HIPEC Surgery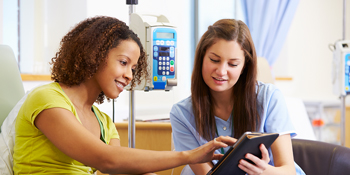 Hyperthermic Intraoperative Peritoneal Chemotherapy (HIPEC) is a method of treating cancer by delivering heated chemotherapy directly into the abdomen. This type of cancer treatment has been very successful in removing cancers of the stomach, appendix, colon, and ovaries.
HIPEC is suitable for patients with certain stage IV abdominal cancers. HIPEC can be an alternative treatment to traditional chemotherapy or radiation therapy. The HIPEC surgeon will make the final decision to determine if you are an appropriate candidate.
Learn more about the HIPEC procedure, including side effects and recovery time.
What Happens During the Procedure?
There are two parts to the HIPEC procedure. First, your surgeon removes any visible tumors from the abdomen. This surgery is known as cytoreductive surgery. (Sometimes the procedure may be referred to as Cytoreductive Surgery with HIPEC or CS/HIPEC.)
Then the HIPEC tool delivers the heated chemotherapy directly inside the abdomen to destroy any remaining cancer cells. The temperature of the abdomen can reach up to 107 degrees Fahrenheit.
The chemotherapy is circulated for up to two hours to reach all the areas where small tumors might still exist. The goal is to destroy cancer cells and prevent those cells from forming new tumors. HIPEC is successful because it kills cancer cells that are too small to be seen by the surgeon. In some cases, the surgeon may also choose to remove lymph nodes if they could be a link to cancer spreading outside of the abdomen.
Side Effects
Most patients experience fewer side effects with HIPEC than intravenous chemotherapy. This is because the high concentrations of chemotherapy solution are unable to cross what is known as the peritoneal plasma barrier.
Many side effects are related to the debulking or surgical removal of tumors in the abdomen.
Recovery After HIPEC Surgery
While length of stay varies per patient, those who have HIPEC may stay in the hospital for up to 10 days.
It takes time for your digestive system to recover following surgery. During your hospital stay, you will receive your nutrition through an IV or feeding tube.
Recovery can take up to three months, during which time many patients will experience fatigue. This is normal, however, it is important to try to move and stay active during recovery.
What is the Success Rate of HIPEC Surgery?
Pairing surgery and HIPEC may be more successful in treating advanced cancers than chemotherapy alone.
Is HIPEC Surgery Covered by Insurance?
HIPEC is generally covered by insurance, however it is important to understand your coverage. Each case is evaluated individually to determine coverage. In instances when it is considered medically necessary, most of the time insurance will cover the procedure.
Specialized Cancer Treatment in Sussex County
HIPEC surgeons are specially trained to deliver this specialized cancer treatment. There are few surgeons on the Delmarva Peninsula who are trained in HIPEC. When choosing a HIPEC Center, do your research and talk to your current physicians about whether you would be a good candidate for HIPEC.
Beebe Healthcare's Surgical Oncology Department offers Cytoreductive Surgery (CS) and Hyperthermic Intraperitoneal Chemotherapy (HIPEC). Beebe has two surgeons who are trained and specialize in HIPEC: Dr. Spellman and Dr. Esquivel.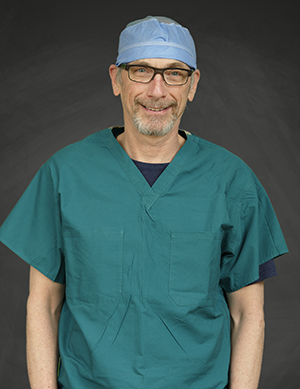 James Spellman, MD, is a Fellowship-trained surgical oncologist. He is Board Certified in General Surgery. He is an accomplished surgeon, researcher and author of professional articles in medical journals and books. He is the Delaware State Chair of the American College of Surgeons Commission on Cancer (CoC) Cancer Liaison Program and a Fellow of The American College of Surgeons and of The Society of Surgical Oncology. He also is a member of the Executive Board of Directors, Delaware Cancer Consortium.
Prior to coming to Delaware, Dr. Spellman was a member of the Department of Surgical Oncology at Roswell Park Cancer Institute under the direction of Nicholas Petrelli, MD. Dr. Spellman earned his medical degree at Jefferson Medical College in Philadelphia, Pennsylvania. He completed his residency at Stamford Hospital and his fellowship at the Pritzker School of Medicine, University of Chicago.
---