Why Knowing About Sepsis Could Save Your Life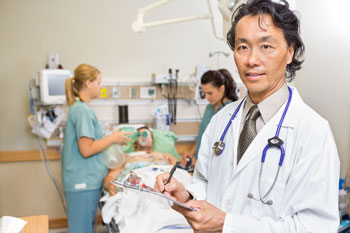 As an emergency room physician, I understand the importance of a knowledgeable staff. At Beebe we work with our teams so that everyone receives ongoing education. This education often allows us to intuitively create work groups, new policies and procedures, and improve the care we provide to everyone who walks through the doors.
The story of sepsis education is no different. Over the years, the guidelines provided by healthcare organizations have changed. As we learn more, the procedures change. As we try out new policies, we tweak them and make improvements.
Beebe has a Sepsis Workgroup that is dedicated to improving our numbers and outcomes when it comes to diagnosing and treating sepsis. Our work is ongoing, and we have seen improvements, which have been recognized by Healthgrades. Healthgrades, the leading online resource for comprehensive information about physicians and hospitals, has awarded Beebe a Five Star Award for Treatment of Sepsis for the past eight years.
What is Sepsis?
Sepsis is the body's way of reacting to an infection. When the infection becomes severe, your body can go into shock. Sepsis is a medical emergency and it can be deadly.
Often, patients have a cut or wound. It is through this cut that an infection enters the body. The harmful toxins or bacteria get into the blood. This can cause organ failure and death.
How is Sepsis diagnosed?
Unfortunately for medical providers, there is no key sign that a patient has sepsis. There are signs, however, that can point to sepsis. These signs include:
Shivering or fever, a feeling of being very cold
Extreme pain or discomfort, sometimes characterized as "the worst ever"
Pale or discolored skin
Sleepiness, difficult to rouse, or a feeling of confusion
Multiple symptoms that might be characterized as "I feel like I might die"
Shortness of breath
When a patient enters the emergency room, our medical teams assess them for all of these signs. If you have ever been to an emergency room, you know there are a lot of questions asked. The sepsis questions are likely in that list.
How is Sepsis treated?
The most important part of diagnosing and treating sepsis is to move quickly. As soon as sepsis is suspected, our medical team swings into action. There are many blood tests that must be completed within a certain timeframe. There are also antibiotic medications that must be given at certain times. We follow a very strict protocol when it comes to sepsis to help the patient regain his or her health. This protocol includes blood tests, urine tests, inspection of wounds, respiratory tests, and imaging scans. Early aggressive treatment of sepsis is the best way to have a positive outcome.
Who is at risk for Sepsis?
Anyone can develop sepsis, however it is most common among older adults and those who have weakened immune systems due to illness or injury. Those who have had pneumonia, an abdominal infection, kidney infection, or bloodstream infection are more at risk.
If you develop an infection or if you develop symptoms of sepsis after an injury, surgery, or hospitalization, seek emergency medical treatment immediately.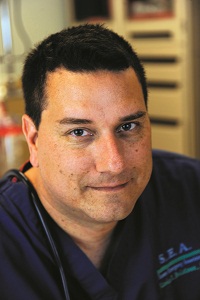 Kevin Bristowe, MD, is a Board Certified emergency medicine physician with Sussex Emergency Associates in Beebe's Emergency Department. He is the Medical Director of Emergency Services. For more information on Beebe Healthcare, go to www.beebehealthcare.org.
---