Integrated Design Team Chosen by Beebe to Advance Expansion
Beebe Healthcare recently selected the construction, design and engineering firms which will help create the next generation of care.
Beebe will be using an Integrated Project Design (IPD) approach with its expansion plans. Under this model of IPD, all firms including construction manager, architect, mechanical engineer and civil engineer, work together with Beebe Healthcare and the community in mind. The benefits of this model are that all the parties come together in a more collaborative, comprehensive way, so there is less disconnect throughout the process and any issues that arise can be addressed at the time of design.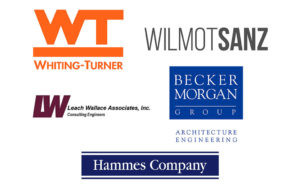 Beebe has chosen:
Whiting-Turner as the construction manager firm.
Wilmot Sanz as the architectural firm.
Leach Wallace Associates, Inc. as the mechanical engineer.
Becker Morgan Group as the Civil Engineer firm.
Hammes Company as Project Manager.
"These partners have demonstrated a commitment to a true partnership mentality that will assure success. Their out-of-the-box thinking will bring true innovation to the delivery of healthcare to the growing number people we serve in our region," says Rick Schaffner, Executive Vice President and COO, Beebe Healthcare.
FEATURED IMAGE: Design team staff discussing ideal patient experience and flow in an emergency department setting.
TO LEARN MORE ABOUT THIS EXCITING NEW DEVELOPMENT, READ THE FULL PRESS RELEASE HERE.
---