Family Medicine Residency
Welcome to Beebe Healthcare's Family Medicine Residency.
Our ACGME accredited residency accepted its first class of 4 residents July 2023. Those who train at Beebe will experience the full spectrum of family medicine in our comprehensive program.
---
Applying to residency? Interested in learning more about our Family Medicine Residency program? Join us on Wednesday September 13 at 6:00 pm EST for a Virtual Open House. You will get to meet some of the faculty, residents and learn more about Beebe and our amazing program.
A WELCOME FROM OUR DIRECTOR
It is such an exciting time for Beebe Healthcare as we advance our medical education offerings and officially launch our new Family Medicine Residency. I consider it a great honor to serve as founding director of this program, and to have the opportunity to cultivate the next generation of skilled, compassionate family medicine physicians who will serve Sussex County.
Those who train at Beebe will experience the full spectrum of family medicine, while working in an environment that values diversity and inclusion. We have built a comprehensive residency program that will make a positive difference for those who train at Beebe, and who will ultimately be embedded in our culture and community.
We will welcome our inaugural residents to our 4-4-4 program in July 2023. Every resident will learn and experience full spectrum family medicine, guided by our diverse and dedicated faculty who are leaders and experts in their fields. Our residents will serve the patients at our Continuity Clinic located in Millsboro, working over time to build their own panel of continuity patients in conjunction with our amazing faculty.
With the launch of the Family Medicine Residency, we are continuing to make history and following the legacy of bringing high quality and compassionate care to our community. Sussex County is our specialty.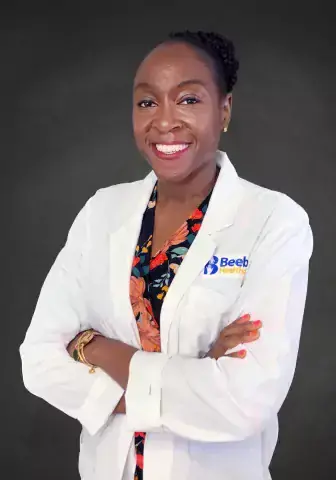 I encourage you to spend some time learning more about our exciting and innovative program and the wonderful community of Lewes, Delaware, which you would call home if you pursue residency training at Beebe. Please contact us with any questions by sending an email to [email protected].
Joyce Robert, MD, FAAFP
Program Director, Family Medicine Residency
---
---
FAMILY MEDICINE RESIDENCY INFORMATION
---