Beebe Healthcare Announces New Clinical Laboratory Leadership
Beebe Healthcare announces new leadership in the Clinical Laboratory, headquartered at the Medical Center in Lewes.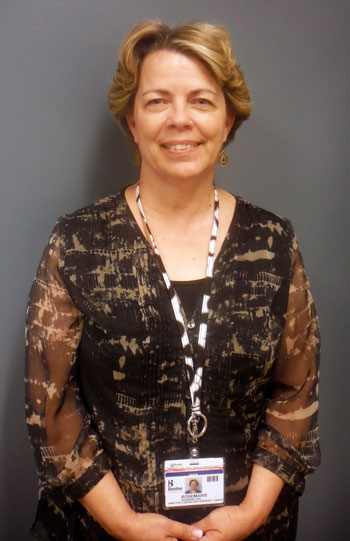 Rosemarie "Ro" Pruden Rosmarin, PhD, is the new Director of Laboratory Operations and Rich Matthews, ASCP BOR Cytology, MBA, is the new Manager of Pathology. Both started in June.
Beebe Healthcare's Clinical Lab performs nearly 1.5 million tests each year. The department includes about 100 employees and has sections for hematology, urinalysis, microbiology, immunology, chemistry, blood transfusion services, cytopathology, phlebotomy, specimen processing, point-of-care testing, and client support services. In addition to the Clinical Lab and the Lab Express at the Medical Center in Lewes, there are six satellite Lab Express locations throughout Sussex County, as well as a dedicated lab at Tunnell Cancer Center. The lab operates 24 hours a day, 365 days each year.
"Dr. Rosmarin has extensive military and civilian leadership experience in both clinical and research laboratories. She also held quality and regulatory positions. She brings to her new position a depth of knowledge that is valuable to this organization," said Joan Thomas, Vice President of Clinical and Ambulatory Services at Beebe Healthcare.
Dr. Rosmarin received her Bachelor of Science in Chemistry and Biology from Xavier University in Cincinnati, and a Ph.D. in Medical Microbiology and Immunology from the University of South Florida. Her experience includes Medical Laboratory Chief, U.S. Army Medical Service Corp; Director of Quality, American Type Culture Collection (ATCC) and Lead Assessor, ACLASS, American National Standards Institute-American Society of Quality (ASQ).
She moved to Lewes from Northern Virginia with her husband Myron, who owns a search engine optimization consulting company.
"I am extremely excited to be here at Beebe," Dr. Rosmarin said. "The team here is dedicated, skilled, and enthusiastic. I look forward to working with them on upcoming projects, including the streamlining of processes here in the lab."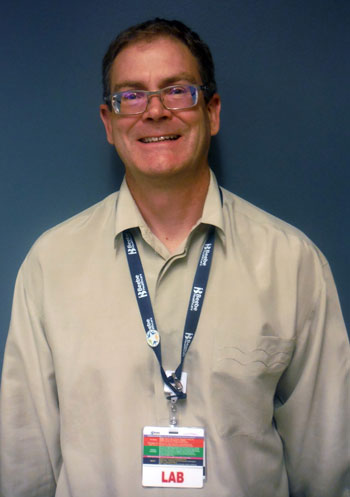 Rich Matthews comes to Beebe Healthcare from Montrose Memorial Hospital in Montrose, Colo., where he served as the Cytology Supervisor for 14 years; he has worked in Pathology for 25 years. Prior to that position, he was the Supervisor of Anatomic Pathology. Matthews received his Bachelor of Arts in Biochemistry and Cell Biology from the University of California, San Diego, and his ASCP BOR in Cytotechnology from the Mary and Will Hippen School of Cytotechnology in San Diego, which has since closed. He received his MBA from the University of Colorado at Denver.
Matthews moved to the Milton area with his wife Becky, an English language editor for Trans World Radio.
"We are both thrilled to be here and are looking forward to getting involved in community efforts," Matthews said. "I was attracted to Beebe because of its good growth trajectory and because of all the state-of-the-art technology and processes the healthcare organization already has in place."
Beebe Healthcare is a not-for-profit community healthcare system with a charitable mission to encourage healthy living, prevent illness, and restore optimal health for the people residing, working, or visiting in the communities we serve. It offers services throughout Southern Delaware for residents and visitors, including a 210-licensed-bed hospital, a cancer center, and outpatient facilities providing walk-in care, lab, imaging, and physical rehab services. For more information, please visit us online at Beebe Healthcare.
---