Beebe Healthcare Introduces John F. Rodis, MD, as Interim VP of Medical Affairs, Chief Medical Officer
Image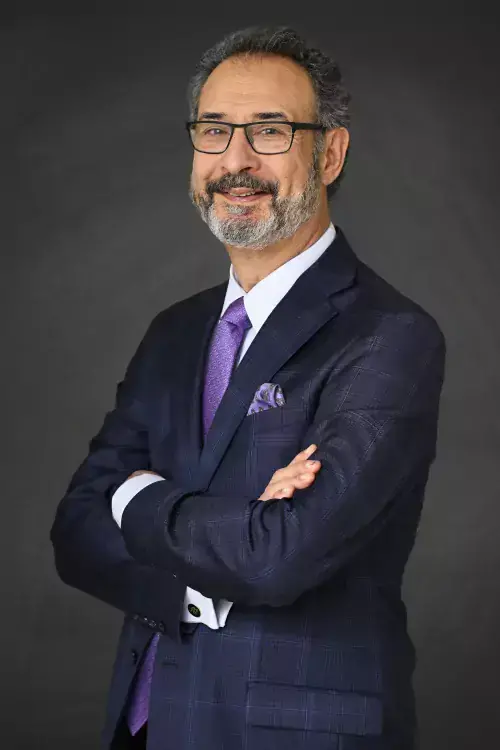 Beebe Healthcare is pleased to welcome John F. Rodis, MD, MBA, FACHE, as its Interim Vice President of Medical Affairs and Chief Medical Officer.
Dr. Rodis has an extensive healthcare career with more than 15 years of senior leadership in many aspects of hospital administration, including residency program director, service line physician executive, chief medical officer, chief operating officer, chief physician executive, executive vice president, and president. Most recently, Dr. Rodis was President of Saint Francis Hospital and Medical Center, a 600-bed Level 1 Trauma Center in Hartford, Connecticut, a member of Trinity Health of New England.
"John's experience and expertise will be a welcome addition to an already talented and thoughtful Executive Staff at Beebe Healthcare. He has helped organizations grow in terms of services and staff throughout his career with a focus on quality and safety," said David A. Tam, MD, MBA, CPHE, FACHE, President &CEO, Beebe Healthcare. "Beebe is growing with Sussex County and our leadership team is focused on providing access to the people who live, work, and visit our community."
A Fellow of the American College of Healthcare Executives, Dr. Rodis received his MBA from the Lally School of Management at Rensselaer Polytechnic Institute. He attended medical school at the Autonomous University of Guadalajara, Guadalajara, Mexico. He completed his residency in OB/GYN at Saint Joseph's Hospital and Medical Center in New Jersey, and his fellowships in Maternal-Fetal Medicine and Clinical Genetics at the University of Connecticut Health Center. Most recently, he has become board certified by the American College of Lifestyle Medicine.
He has been involved in multiple community boards and has held senior faculty positions in Obstetrics and Gynecology at three medical institutions, including the University of Connecticut School of Medicine, and Columbia University College of Physicians and Surgeons and the Frank H. Netter School of Medicine at Quinnipiac University, where he currently serves as a Clinical Professor.
"I am thrilled to join Beebe Healthcare and be a part of a growing healthcare system," Dr. Rodis said. "I am looking forward to getting to know Sussex County, especially as Beebe is so focused on serving the people here. Leaning on my experience, I hope to contribute to the organization immediately."
---