Beebe Medical Foundation President and CEO Judy Aliquo Announces Retirement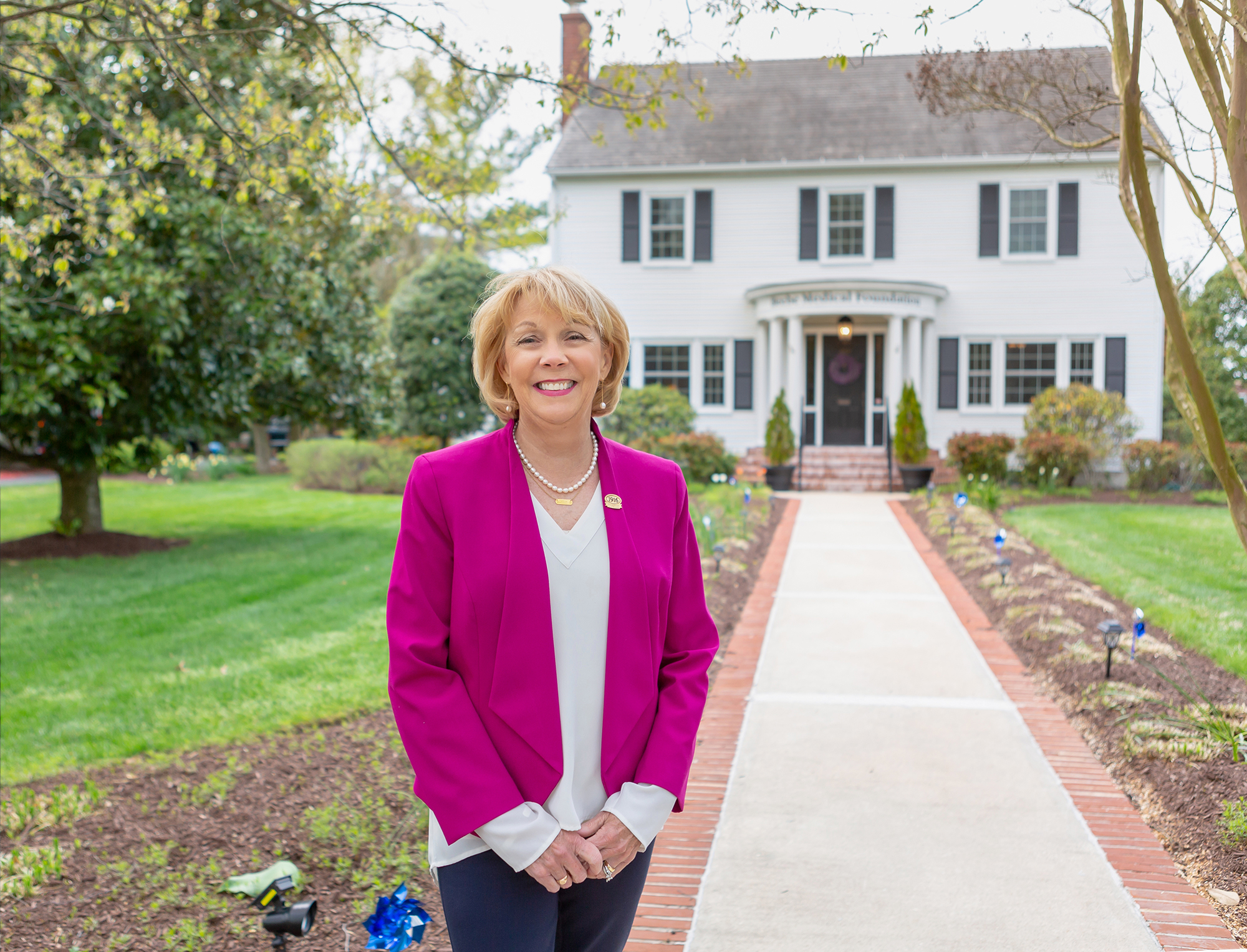 Judy Aliquo, CFRE, President & CEO of Beebe Medical Foundation, announced to the Beebe Medical Foundation board of directors that she will be retiring in December 2019, after the completion of the successful I Believe in Beebe campaign. With strong recommendation from the Beebe Medical Foundation Board, Rick Schaffner, Interim CEO, Executive VP and COO of Beebe Healthcare, has appointed Tom Protack, VP of Development, to serve as President of the Foundation beginning January 2020.
Schaffner commented on Judy's commitment to Beebe. "I've had the pleasure of accompanying Judy to many donor events and meetings, and have witnessed first-hand her tireless dedication to preserving Beebe's legacy. She will definitely be missed. She did a wonderful job of succession planning, and I have the utmost confidence in Tom's ability to carry on the legacy that Judy has left."
Christian Hudson, chairman of the Beebe Medical Foundation board of directors, praised Judy's accomplishments. "The Foundation Board commends Judy for her extraordinary contributions to the Foundation and Beebe Healthcare. Under her leadership, her team has raised over $40 million over the last five years. This has included the transformational gift of $10 million from the Ma-Ran Foundation, and many other generous donations from grateful patients."
The I Believe in Beebe Campaign is still underway, and the community's support is still being sought. The campaign will end in December.
"It has been a true gift to work at Beebe. With the completion of Beebe's largest fundraising campaign in its history in December, it seemed like a good time to retire," stated Aliquo. "I am grateful for having the extraordinary opportunity to get to know so many wonderful donors who are so generously investing in Beebe. Personally, I look forward to spending lots of time with my three grandbabies—the lights of my life, traveling and enjoying retirement days with my husband, Jim, and our great friends."
Tom Protack, who will succeed Aliquo as President of the Foundation starting January 2020, has worked alongside Judy for six years. Together, they have implemented many signature programs for Beebe Medical Foundation, including the 1916 Club, which has grown from 32 members to over 347 members; and the Celebrate Excellent Care program, which has honored more than 700 Beebe team members.
"Tom has close relationships with many of our donors, with Sussex County families, and area businesses," said Hudson. "He is the perfect choice to be the next President of Beebe Medical Foundation."
Protack brings over 20 years of fundraising and leadership experience to Beebe Medical Foundation and has served in the public service sector his entire career. He holds two bachelor's degrees, a master's degree, and a post-graduate degree.
"The future is bright for Beebe Healthcare and Beebe Medical Foundation. I look forward to carrying on the Foundation's great work," Protack said.
Beebe Healthcare is a not-for-profit community healthcare system with a charitable mission to encourage healthy living, prevent illness, and restore optimal health for the people who live in, work in, and visit the communities we serve. Beebe Healthcare has three campuses: the Margaret H. Rollins Lewes Campus, which houses the medical center; the Rehoboth Health Campus; and coming in 2020, the South Coastal Health Campus. Beebe Healthcare offers primary care as well as specialized services in the areas of cardiac and vascular, general surgery, robotic surgery, cancer treatment, women's health, and orthopaedics. Beebe also offers walk-in care, lab, imaging and physical rehabilitation services at several locations throughout Sussex County, in addition to a home care program and an adult activities center. For more information about Beebe Healthcare, go to www.beebehealthcare.org. To find out how Beebe Healthcare is Creating the Next Generation of Care for the community, go to www.nextgenerationofcare.org.
Beebe Medical Foundation was established in 1989 with the sole mission to raise philanthropic support for Beebe Healthcare. The Foundation is located at 902 Savannah Road, Lewes, DE 19958. To learn more about how you can give, contact Beebe Medical Foundation at (302) 644-2900 or go towww.beebemedicalfoundation.org.
---