The Benefits of Laparoscopic Bariatric Surgery
Image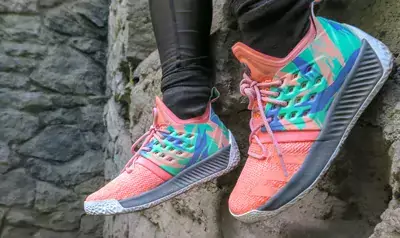 Losing weight and keeping it off can be a life-long struggle for some. In certain cases, people are unable to lose the weight necessary to be healthy. If you are struggling, talk to your primary care provider about whether you might be a candidate for surgical weight loss programs. 
Beebe's medical weight loss team is here to help you every step of the way.
Do I Qualify for Medical Weight Loss?
Adults who have a Body Mass Index (BMI) of 40 or higher are candidates for weight loss surgery. Those with a BMI of 35 or higher who also have additional health concerns such as diabetes, high blood pressure, sleep apnea, or heart disease, are also candidates for weight loss surgery.
Beebe offers laparoscopic or minimally invasive weight-loss surgery procedures, including sleeve gastrectomy and gastric bypass. Our care team can talk to you about all of the options available and which might be best for you.
Benefits of Laparoscopic Sleeve Gastrectomy
The laparoscopic sleeve gastrectomy is called a sleeve because 80% of the stomach is removed, which makes it smaller and also resembles a sleeve. This procedure works because we reduce the amount of food portion size that a person can eat. In addition, the part of the stomach that we remove, it also removes some cells that cue hunger. So in addition to being able to eat less, you also feel less hungry.
This procedure is done laparoscopically, which means it is minimally invasive using small incisions. All of the procedures done for medical weight loss at Beebe use small half-inch incisions, which means less pain and a faster recovery for our patients.
With the sleeve gastrectomy, the intestinal tract remains in place whereas other procedures we offer re-route the intestines.
Most patients go home after about one night in the hospital. They recover at home and report feeling mostly recovered after one week.
A Commitment to Your New Lifestyle
Bariatric surgery is a commitment to a new lifestyle. It is not the easy way out. It is the same as committing to a new and healthier lifestyle.
Each patient must complete a pre-surgery program, which includes diet, exercise, and regular office visits. This program teaches patients how they will need to live following surgery to have the best results.
After Weight Loss Surgery
Patients who have completed the pre-surgery program of changing their diet, adding exercise, and attending regular updates with their physician, are extremely ready to be successful following surgery.
During the pre-surgery time period, they attend classes where the group discusses emotional issues and provides support for what to expect after surgery. Counseling sessions are also often recommended as our weight can play a big role in how we see ourselves and how we engage with the world around us.
Common side effects from weight loss surgery include nausea, diarrhea, bloating, or dizziness. As your body becomes accustomed to the new you, many of these symptoms dissipate.
If you are ready to take the next step, talk to your physician about whether you may be a candidate for bariatric surgery. 
Due to COVID-19, our in-person education sessions and group support meetings have been postponed. However, if you are interested in bariatric surgery and have questions, the Bariatric Wellness Coordinator can help. Fill out the form here. Call our bariatric surgery specialists at 302-703-3630. Learn more: Bariatric Surgery at Beebe.
---