Weight Loss Surgery Options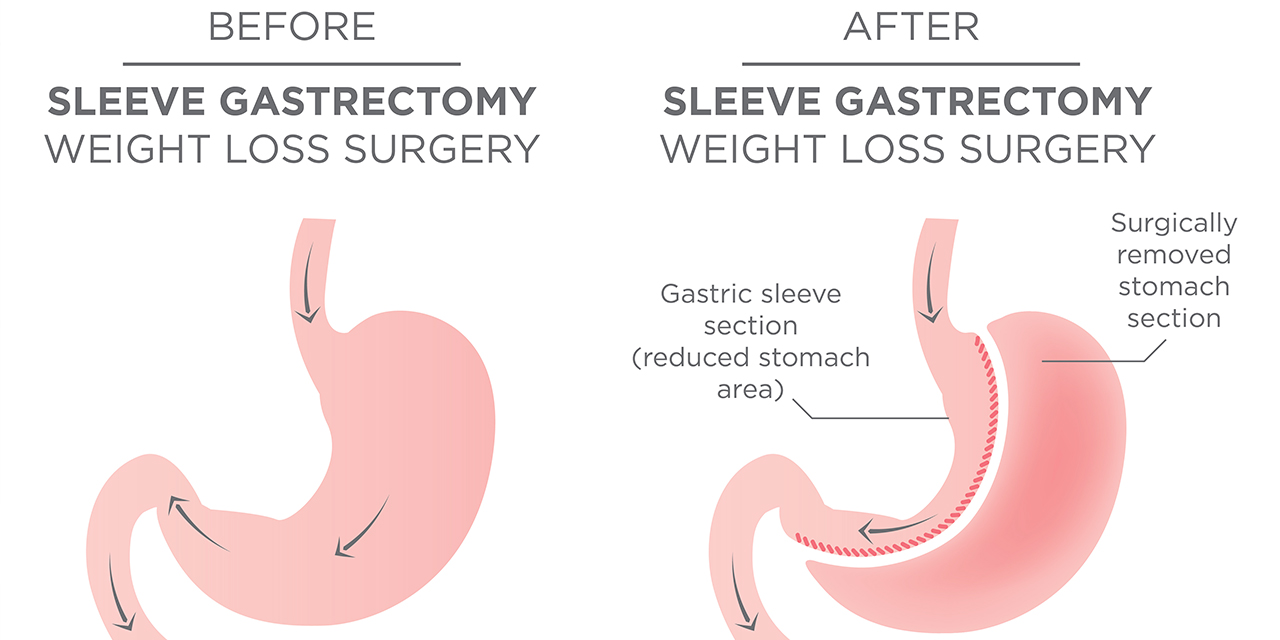 Bariatric surgery is recommended for those with a BMI of 40 or higher, or for those who have a BMI of 35 with other health issues such as diabetes or high blood pressure. It is for those who have 100 or more pounds to lose. And, for those who have tried and failed at other weight-loss attempts.
Michael Sofronski, MD, of Beebe General and Bariatric Surgery & Wellness Center offers two main options for weight loss surgery at Beebe.
Gastric bypass surgery reduces the size of the stomach and reroutes the intestines to change the digestive track. Gastric bypass assists with weight loss by limiting food intake and reducing calories that are absorbed after eating.
Vertical sleeve gastrectomy (or gastric sleeve) reduces the size of the stomach to 20% of its original capacity. Because there is no rerouting of the intestines, it is less extreme than the gastric bypass. In addition to limiting the amount of food you are able to eat, the sleeve also offers excellent appetite suppression. This procedure does not require any implanted devices.
Successful weight loss and improvements in your health can be achieved through participation in our bariatric surgery program. Having surgery, making improvements in your food choices, starting an exercise program and receiving support are the key components to losing weight and keeping it off.
Dr. Sofronski is a certified surgeon with Beebe's Center for Robotic Surgery, so he is able to offer robotically assisted bariatric surgery to his patients.
Robotically assisted surgery means Dr. Sofronski is operating the da Vinci Xi Robotic Surgical System. This type of surgery offers smaller incisions and faster healing.
Bariatric surgery offers a powerful tool for those who need to lose a large amount of weight in order to improve their health. In many cases, bariatric surgery has not only improved a patient's outlook, it also reduces the risk for chronic illnesses such as diabetes and heart disease.
Due to COVID-19, our in-person education sessions and group support meetings have been postponed. However, if you are interested in bariatric surgery and have questions, the Bariatric Wellness Coordinator can help. Fill out the form here.
Learn more: Call the bariatric surgery team at 302-703-3630.
---