Celebrate Excellent Care: I Survived COVID, Thanks to Beebe
Image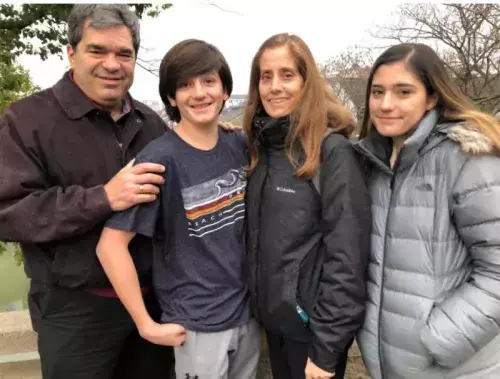 By Mark Loukides
I survived COVID-19. I was one of the first COVID patients to be admitted at Beebe Healthcare, and I am grateful for the more than 100 team members who were involved in my care.
It started Friday, March 20. I noticed that I coughed during a meeting at work. It felt strange, because I never cough. I remember coughing again later that same day, in my office.
By the next day, March 21, I had developed a fever and was feeling fatigued, so I got tested for COVID-19. The test came back positive.
With no underlying health concerns, I went home to self-quarantine, rest and let the virus run its course. Over the next few days I started to feel better; my fever subsided and my sleep was markedly improved. I thought I was recuperating nicely!
Then the tiredness and fever returned. I now know that this is not uncommon with this virus – and my condition worsened. On March 29, we called 911 and went by ambulance to the Emergency Department at Beebe Healthcare in Lewes. The last thing I remember is getting into the ambulance. I don't remember arriving at the hospital or being put on a ventilator the next day.
While ventilated, I had the "easy" job – I was sleeping. The people carrying the real load were my caregivers, my wife Kelly, my family and my friends.
Including rehabilitation, I was hospitalized for a month. For 15 of those days, I was ventilated. I learned afterward that my chance of survival was less than 20 percent.
Once free of the ventilator in April, I had no idea how long I'd been sick or where I was. I thought it was January, that I was dating my wife of 20 years, that my kids were my younger siblings, and that my father – now 19 years deceased – had just died of the coronavirus.
I'm grateful to all of the nurses, doctors, respiratory therapists, physical and occupational therapists, transporters, and social workers who helped me. I'm also grateful for the Pharmacy, Lab, Environmental Services, Security, Quality, Plant Engineering, Materials Management, Cafeteria and Administrative teams that support them. In addition to having great care and support teams, I was literally bathed in prayers! Folks in nine states and three other countries were praying for me and my family.
Initially, I needed help to sit up, then to stand and eventually walk. When I was discharged from Beebe, I could only walk 10 feet, with assistance. I went through physical rehabilitation, and then with the help of Beebe Home Health Services, quickly passed baseline benchmarks and fully recovered.
I returned to work and my Beebe family in mid-May. I'm proud to say that I work for Beebe and am a member of the hospital's 1916 Leadership Giving Club. The care I received, the compassion from every team member, and the entire leadership team here are amazing!
Surviving this virus helped me deeply appreciate life and my relationships. I also have a better understanding of what our patients experience and what healthcare providers face while caring for those who are seriously ill. I can't even imagine how difficult it must be for them when someone does not make it home.
Two things I'd like to tell everyone: Please wear a mask in public; COVID-19 is serious. And, life is too short to hold grudges. If you have relationships that need mending, forgive the person and heal the relationship.
As a community-based, not-for-profit healthcare system, Beebe Healthcare depends on the generous support of the community it serves. To make a gift to celebrate the excellent care you or a loved one has received, go to beebemedicalfoundation.org or call 302-644-2900. Want to share your story? Contact Amanda Neal at [email protected].
---