Children have fun at the Sussex County Asthma Camp while learning how to manage their chronic disease
Asthma is a chronic – or long term - lung disease that causes inflammation and narrowing of the airways. Common characteristics of asthma include wheezing, chest tightness, shortness of breath, and coughing at night or early in the morning. Asthma typically starts during childhood and when poorly controlled, can prevent children from participating in common activities such as running, horseback riding, and various sports. The key to improving the quality of life for a child with asthma is education.
In an effort to increase awareness and education for children with asthma, the Respiratory Therapy Department at Beebe Healthcare, in conjunction with the American Lung Association, will host the annual Sussex County Asthma Camp on Saturday, July 11, through Sunday, July 12, 2015, at the Children's Beach House on Lewes Beach. The goal of Asthma Camp is to teach children about asthma and how to manage their disease while having fun at the same time.
During camp, asthma education is provided through arts and crafts and also through games such as Asthma Bingo. Topics for asthma education include: proper spacer technique; the difference between maintenance medications and rescue inhalers; how to recognize and avoid asthma triggers; and the benefits of properly controlled asthma. The campers interact and make friends with other children dealing with the same chronic disease. Over the years, campers have looked forward to seeing their friends from previous years and have often communicated with one other throughout the year.
"Highly qualified medical professionals such as registered respiratory therapists, registered nurses and other trained volunteers are available on site at all times. The medical team ensures that the campers' medical needs are identified and treated, as applicable. In addition, a physician will perform an assessment on all campers upon arrival to camp and will be available for consultation, as necessary. The medical team will ensure any healthcare needs are identified and treated.
This year for the first time, the camp will be an overnight, weekend adventure rather than a day camp. The medical volunteers and American Lung Association staff are looking forward to the new structure and predict that campers will be excited about "camping out" with their friends. The activities available at Lewes Beach House grounds include a rope course, a playground, the beach, and swimming pool. The Children's Beach House will provide food and Beebe will provide snacks.
Any child between the ages of 7 and 11 with moderate asthma is eligible to attend camp. The cost for the camp is $50 and there are scholarships available through the American Lung Association for those in need of financial assistance. Camp enrollment is done on a first-come, first-serve basis and is limited to 25 campers. If you have or know a child aged between 7 and 11 with asthma who would be interested in attending the camp, or if you would like additional information, please contact me at [email protected] or at (302) 645-3300, ext. 5764.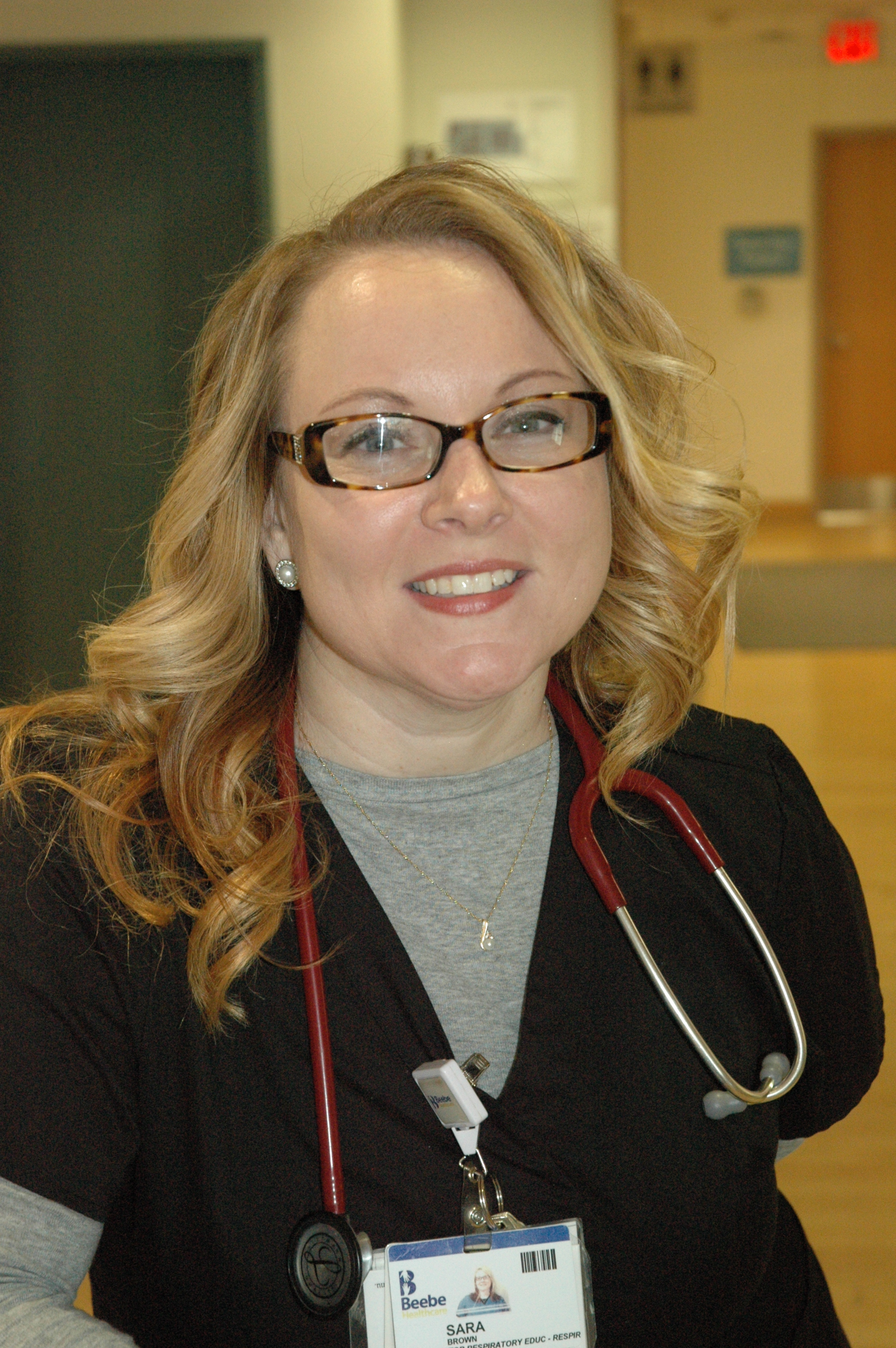 Sara Brown, BS, RRT, is a Lead Respiratory Therapist at Beebe Healthcare. She has more than 12 years of experience as a registered respiratory therapist, and has worked at Beebe for more than 2 years. She also has certifications in the following areas: Basic Life Support (BLS); Advanced Cardiovascular Life Support (ACLS); Pediatric Advanced Life Support (PALS); and Neonatal Resuscitation Program (NRP). She also is a BLS Instructor.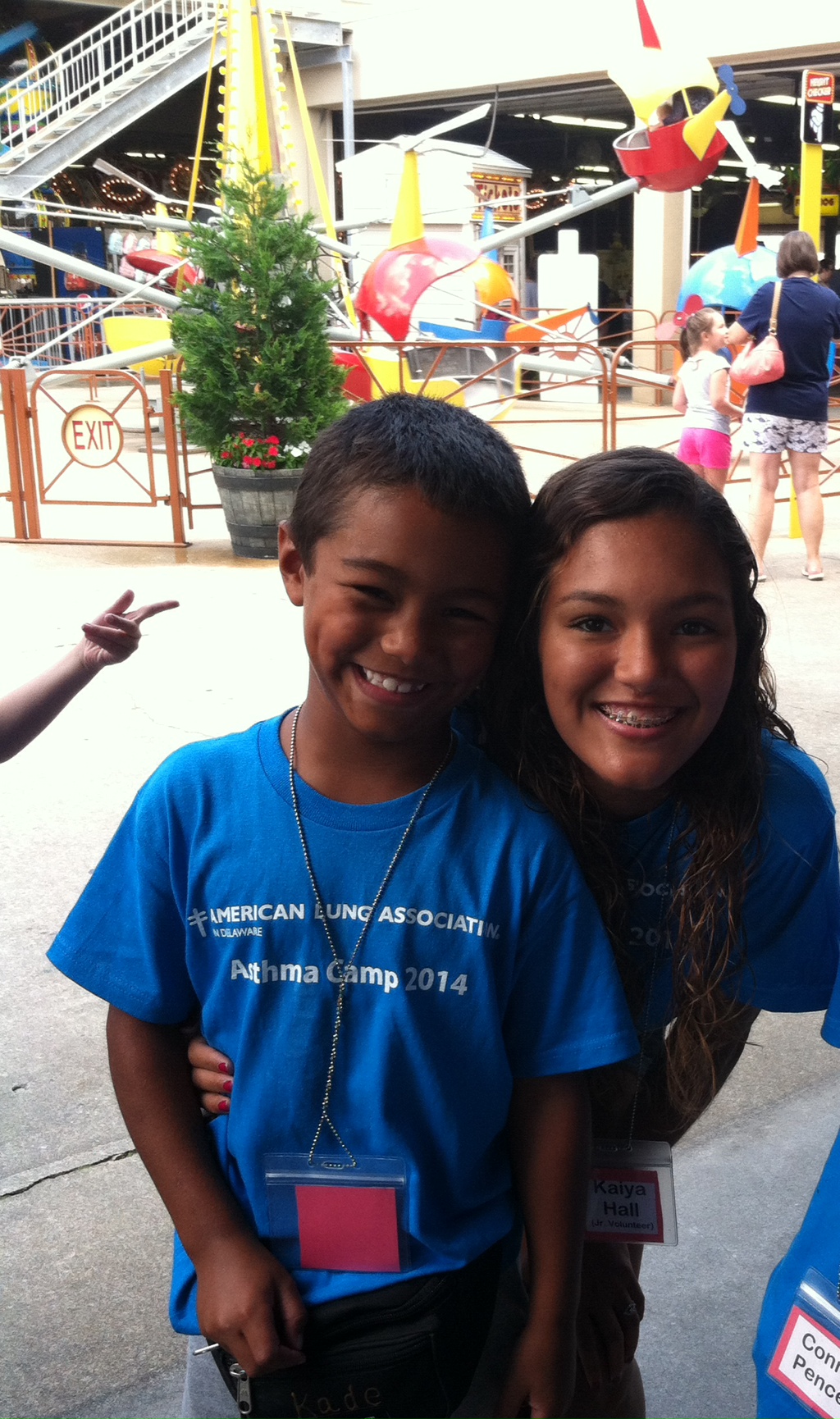 Caption: Kaiya Hall, a teen volunteer, and Kade Hall, an Asthma Camper, attended the 2014 Sussex County Asthma Camp in Lewes.
---