The Letonoffs Leave a Legacy of Love to Beebe Healthcare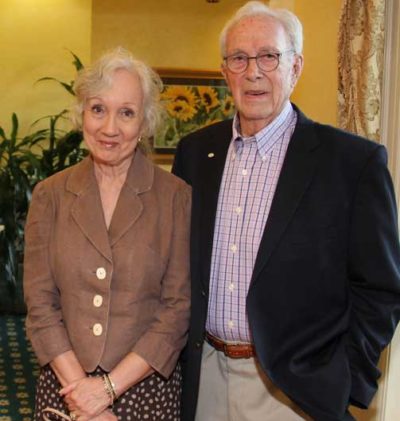 Lewes residents Victor and Lacy Letonoff decided to leave a legacy of love—an enduring legacy—to Beebe Healthcare by making a planned gift and providing support through their will. Ensuring that their local, not-for-profit healthcare system will continue to thrive and offer quality care to the community for generations to come is important to them. A gift through their will does not impact their current income or future financial security, and that is also important to them.
A "planned gift" is a gift that is established in the present time, however Beebe does not receive the full use or benefit of the gift until a future date or event. There are several types of planned gifts:
Gifts in wills and trusts and beneficiary designations of retirement plans and life insurance are examples of gifts that cost you nothing while you're alive.
Life income gifts include charitable gift annuities, life estate gift annuities, and charitable remainder trusts and allow you to make a gift and receive income during your lifetime.
The Letonoffs, and others who have made planned gifts, are members of the Shaw Legacy Society. Beebe Medical Foundation established this Society to recognize those who have remembered Beebe in their will or estate plan or with a gift providing them with lifetime income. The Society was named for Benjamin F. and Helen M. Shaw who made the first major gift of $100,000 to Beebe in 1921 for the construction of the hospital. You can still find their names above the entrance to the original building at the hospital's 424 Savannah Road location in Lewes. Beebe held a special place in their hearts and the legacy of their generosity continues to live on.
Joining the Shaw Legacy Society is easy to do. If you have made a planned gift of any kind or size to Beebe Healthcare's mission, you are eligible for membership. Please let us know so we can acknowledge your generosity and make sure your legacy wishes are followed.
To learn more about ways to make a planned gift and leave a legacy of love to Beebe Healthcare, call us at the Foundation at (302) 644-2900, send an email to

[email protected]

.
---