During National Breast Cancer Awareness Month, Don't Wait to Get Screened
What Do I Do If I Feel a Lump?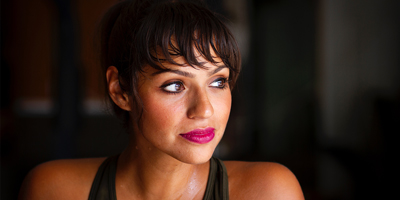 The month of October is known for many things – Halloween, pumpkins, fall, cooler weather, bonfires, and s'mores, but for some people it's also known for pink ribbons and breast cancer awareness.
Breast cancer can be a scary thing to think about. So for breast cancer awareness month Beebe's breast health program wanted to provide you with good self-care tips and information about breast cancer so you would know what to do if something scares you!
Women should be familiar with how their breasts normally look and feel. Self-exams can be performed monthly and may help you identify changes in the breast when performed consistently. For women who are premenopausal, the best time to do this is after your menstrual cycle ends. Women who are post-menopausal should pick a date during the month and perform self-exams around the same time each month.
You should discuss any breast health concerns with your physician at your annual wellness visit. Physicians can perform clinical breast exams and order mammograms as part of breast cancer screening. Women with a higher risk for breast cancer should discuss their concerns at that visit. If you notice a lump or one of the many other signs of breast cancer, you should contact your primary care physician or gynecologist, so they can initiate the next steps in evaluating the lump or concern. If you don't have a physician you can contact Beebe Healthcare's Nurse Navigators to guide you through the next steps and management of your symptoms.
At Beebe Healthcare's Tunnell Cancer Center, we have dedicated nurse navigators who will guide you through the screening process and workup through diagnosis and potential treatment and management of benign breast issues and/or breast cancer.
Deb Campbell, MSN, RN, is Beebe's Cancer Screening Nurse Navigator. She can help answer questions about screenings, including cost, finding a doctor, or she can direct your care when you are unsure what to do. Deb can also assist in helping you locate free or reduced cost screening exams throughout Sussex County.
If you notice any of the following symptoms you should contact your health care provider or one of Beebe's Nurse Navigators to assist with further evaluation:
A lump, hard knot, or thickening inside the breast or underarm area
Swelling, warmth, redness or darkening of the breast
Change in the size or shape of the breast
Dimpling or puckering of the skin
Itchy, scaly sore or rash on the nipple
Pulling in of your nipple or other parts of the breast
Nipple discharge that starts suddenly
Or new pain in one spot that doesn't go away.
At Beebe, my role as the Breast Health Navigator is to help answer questions about the diagnosis and management of benign breast issues and breast cancer. I work with patients and their families to eliminate barriers to care, provide education, attend appointments, facilitate scheduling and improve access to care throughout diagnosis and treatment through survivorship.
It is my pleasure to help patients in the community. Navigating care during this scary time can be difficult and confusing. Emotionally you may feel overwhelmed and just want to figure out what's going on. Sometimes it can even be difficult discussing your concerns with family members and friends because you don't want to alarm them. That's OK! In my role, I provide a friend on the inside, a safe place to land, someone to support and guide you through the next steps.
Both Deb and I strive to make what can be a challenging time a little easier. We are very happy to help you navigate your care and would be happy to answer your questions.
If you have a concern and are uncertain what to do next, please contact one of Beebe's Nurse Navigators to assist you with your care.
Here is how to contact us. To schedule a screening, call Deb at 302-645-3169, and she will get you the information you need. Have a question about your diagnosis? You can reach me at 302-645-3630.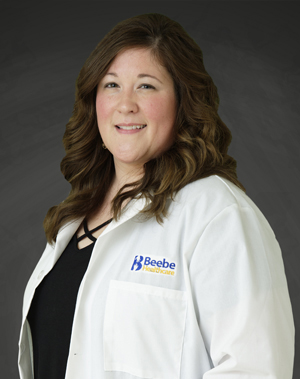 Kathy Cook, MSN, RN, is the Breast Health Nurse Navigator with Beebe Healthcare's Oncology Services. She is here to answer questions related to breast health and services for breast cancer patients.
---