Nurse Practitioners: What You Need to Know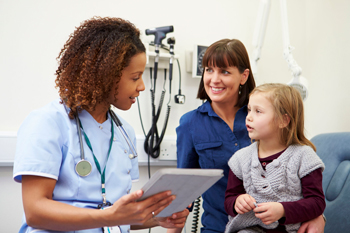 When you're sick, you might tell others that you are going to see the doctor. However, once at the healthcare practice, you may end up seeing a nurse practitioner.
Nurse practitioners are a growing group of health professionals that often work in doctor's offices, specialty care offices, and in the hospital. They are autonomous practitioners who focus on diagnosing and managing patient health conditions, as well as preventing disease.
Nurse practitioners have advanced education, certification, and skills, similar to a physician. They are licensed to practice independently, diagnose patients, prescribe treatments and medications, and take charge of overall patient care.
Here are a few more things you might not know about nurse practitioners:
Nurse practitioners are licensed in the state they practice in and are nationally certified.
Nurse practitioners have an advanced degree that they obtain after they have been a registered nurse. The advanced degree could be either a master's or doctorate degree.
Nurse practitioners can specialize. Beebe NPs work in a variety of specialty areas, including primary care, pediatrics, geriatrics, and women's health.
Studies have shown patient satisfaction scores often list NPs above other healthcare providers.
Patients working with nurse practitioners often have fewer unnecessary emergency room visits because the wait to see a NP tends to be shorter.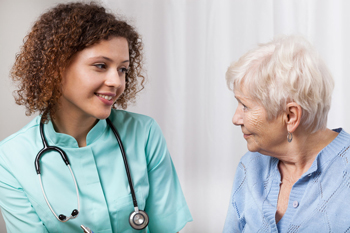 In 2017, the American Association of Nurse Practitioners (AANP) reports that there are more than 234,000 nurse practitioners practicing in the U.S. That is up from about 106,000 in 2010. The Bureau of Labor Statistics estimates there will be about 37,100 new job openings in the field by 2022.
In some cases, patients do not want to see a nurse practitioner because they feel they are just seeing the doctor's nurse. This is not the case. Many patients say that after seeing an NP, they now prefer to see a nurse practitioner because they know they will get the highest quality care without having to wait.
NPs take the time to listen to patients and work with them on issues they are concerned about – from smoking to diet and exercise. We are on the same team when it comes to their overall health.
Nationwide, the Association of American Medical Colleges (AAMC), reports a looming shortage of physicians. The projections show that by 2025, the U.S will be facing a shortage of primary care physicians ranging from 14,900 and 35,600 physicians. In our area, there are already concerns about primary care physician shortages as the population of Sussex County, specifically, continues to grow.
This makes it especially important to have nurse practitioners to fill in the gaps and serve as the primary healthcare providers for patients, which takes some of the stress off of our doctors.
Looking for a new primary care provider? Go to www.beebehealthcare.org/find-a-doc.
---