What To Expect at a Well-Woman Visit
Image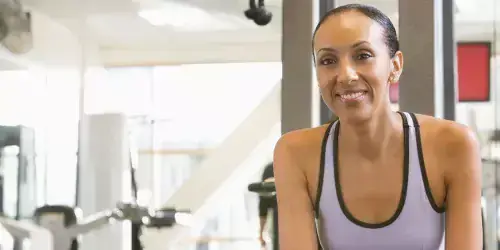 Your annual well-woman visit may include vaccinations to improve your health and ward off disease; screenings such as blood pressure, cholesterol, STI, and HIV; and counseling so you can lead a healthier life and make informed decisions. It's up to you and your gynecologist to determine what is best for you at your well-woman visit.
Find an OB/GYN using our provider directory here.
Record Your Health Habits and Medical History
Prior to your physical exam, your doctor will ask you questions pertaining to your well-being. Answering these questions honestly will ensure you receive satisfactory care. Topics will include:
Medical history
Family health history
Sexual health
Eating habits
Physical activity
Drug use
Mental health history
Relationships
Planning For Your Exam
Your body mass index, blood pressure, temperature, height and weight will be measured. You will also receive a clinical breast exam, in which your gynecologist will check for lumps or other abnormalities under your arms and breasts.
A pap test and pelvic exam may be given to check for cervical cancer. A pap test takes two to five minutes and involves your doctor collecting cells to send to a lab for testing. It may feel a little uncomfortable, but it isn't painful. If you are nervous about your exam, you are allowed to have a chaperone in the room.
A pelvic exam involves your doctor using his or her hands to check for abnormalities in your uterus and ovaries. Your physician will advise how regularly you need a pap test and pelvic exam.
Counseling and Setting Health Goals
Ask questions and let your gynecologist know what is on your mind, including your stress level, mood, nutrition, and sex life. Talk to him or her about next steps in your health journey and follow-up services. If you would like to lose weight, change your eating habits, or quit smoking, your gynecologist can help you make a plan.
Do you need an OB/GYN or have questions about Women's Health? Contact Carrie Snyder, the Beebe Women's Health Nurse Navigator, at (844) 316-3330, or email 

[email protected]

.
---