Boomer Unchained: After Family Leaves
Image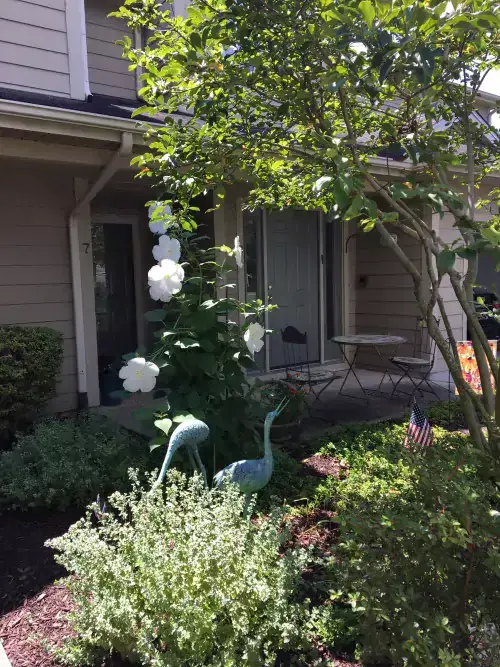 Adult children and grandchildren have been visiting us coastal Delaware, baby-boomer residents through the late summer, despite the pandemic. I only heard of a couple of grandparents who ended up in the hospital with COVID-19. Everyone I know is fine. While one grandchild did end up with the virus after returning home to another state, thankfully, the illness did not pass on to my grandparent friends.  The illness turned out to be mild in the grandchild, who also tested positive for strep throat. That was painful.
Without mentioning any names, I can tell you that in the aftermath of these summer visits, local 'seniors' I know are hiring cleaners to wash carpets, sofas, chairs, and walls as a return to a normal, retired-life takes hold.  At least one grandparent who retired here years ago is even doing a bit of remodeling, having crayoned walls painted and a colored-chalk stained sofa replaced.
I, myself, will get the floors cleaned, the closets reorganized, and even some furniture moved back to where it was before the visit. 
We seniors are getting back to a 'new-normal,' pandemic-schedule of regular massage appointments, pedicures, and social-distancing and Zoom gatherings (Who knows what we are going to do in the winter when we can't sit outside to eat). 
It's another twist on the "End of Summer" season when tourists leave and roads, bike paths, beaches and supermarket aisles are somewhat unclogged.  
For me, a visit by an adult son made me realize that since my retirement from a full-time job a few years ago, I am not as rigid in time management as I used to be. The only regular scheduled item I have is that my dog has to have a long walk that begins by 7 a.m.  My son's questions regarding the normal dinner time, when one normally goes to the beach,  and other activities we plan to share, and of sending me calendar invitations through Google, made me realize that I am far more lackadaisical than I realized, and definitely not the "Type A" personality I used to be when a 'to do' list was pages long, and endless deadlines ruled my daily life. When my massage therapist told me yesterday that several of his clients postponed regular appointments until after the grandchildren left, I realized I am not the only 'over-60' person who has had his or her life's routines revised with the thought of family visitors.  Even the make up of a meal has changed. I eat lots of vegetables and rice, pasta or potatoes, and my son bulks up on meat and fish, matched by few vegetables and no extra starch. Well, except for the nachos we had at Crooked Hammock, which were the absolute best nachos I've ever had.
My son's presence and interest in a regular schedule  also made me realize that my meals aren't as regular as when they were fitting in and around my work schedule– with dinner happening somewhere between 5 p.m. and 8 p.m., depending upon the circumstances and people involved – and that unless I have a particular appointment, such as with a doctor, a zoom meeting, a religious service or discussion, a dog walk, or 'socially distanced' lunch or dinner with friends, my time management is blurry. Is it the pandemic blur? An "older persons" blur? Or just my blur? 
Sometimes, I'll even take a shower or bath at 2 p.m., which seems so decadent, relaxing, but decadent. I'll read a book on my porch on a rainy day, and look out to watch some birds swooping around. Once, I saw a monarch butterfly sitting on a branch of a pin oak outside my porch window. It is so relaxing to watch the wind brush against the leaves and move them about. I even have a tree that looks as if it is dancing.  Gardening is something else I have enjoyed, and have created a lovely spot outside my condo front door together with my neighbor Paula. I moved my bistro table and chairs out so I could enjoy a cup of coffee while watching the butterflies, and catching up with my neighbors. As a full-time employee for about 40 years (often with 50-hour work weeks), I never relaxed like that. Even weekends were serious.
I do make my freelance-writing deadlines (well, this blog has been a bit late on occasion).  Happily, my stress from a previous life as a PR person and as a daily newspaper editor has disappeared. I am grateful I am healthy, and that I recognize how lucky I am.
With Labor Day Weekend passed, I begin to look over my calendar, and realize there is a lot to plug in: Jewish holy days events, writing time, upcoming meetings, 'to dos,' and yes, some deadlines and some political activities. Still, I can plan between taking a sip of coffee, talking with a friend and walking the dog.
I guess I am in the middle of the transition from a lazy pandemic summer in which I also got to enjoy a family visit, to a new, over-60 normal.  
Who knows what that normal is going to be.
And, don't forget to get a flu shot! 
Check Beebe's Event page for all the upcoming flu clinics & other events:www.beebehealthcare.org/calendar
---