A Strong Tradition of Excellence
Margaret H. Rollins School of Nursing at Beebe Healthcare is a diploma nursing program located in Lewes, DE. Since its inception in 1921, the School has held a strong tradition of academic excellence and extensive clinical experience in providing quality nursing education.
---
To meet the need for increased numbers of Registered Nurses, the School of Nursing embarked on an extensive building and renovation project. This enabled class enrollment to double in size and provides the latest in technological and academic instructional methods.
The School of Nursing offers a comprehensive ACEN-accredited nursing curriculum that prepares graduates for the demands of a diverse healthcare profession. A planned orientation occurs prior to enrollment.
The prerequisite courses provide a strong academic foundation in the basic sciences and humanities. These courses may be taken at a college near the student's home. When students have successfully completed the prerequisite courses, they will then start the first year of nursing education at the School of Nursing.
First-year nursing courses at the School of Nursing provide intense clinical experiences in both inpatient care areas and outpatient settings that increase and progress through a variety of learning opportunities. Local, state and regional community facilities are used to provide diversified clinical experiences in nursing management and acute, critical, community, transitional and rehabilitative care. In addition to Foundations of Nursing and Nursing Care of Adults, the second-year curriculum includes Nursing Care of Special Populations and Advanced Concepts of Nursing. The diploma in professional nursing is awarded at the completion of the nursing curriculum. This qualifies the graduate to be eligible for RN NCLEX (nursing) licensure.
The School of Nursing has articulation agreements and specific curriculum plans with the Wilmington University, and other local institutions to facilitate Bachelor of Science in Nursing (BSN) completion.
---
PROGRAM OUTCOMES
Graduates' pass rate for NCLEX-RN licensure examination will be at 80% or higher.
60% of students admitted to the first nursing course will graduate in 3 years.
100% of graduates who are eligible and seeking employment in nursing obtain a position within 1 year of graduation.
80% of graduates pursue higher education within 1 year of program completion.
---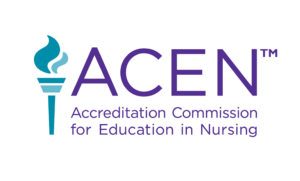 ---
Margaret H. Rollins School of Nursing - Faculty
Karen L. Pickard, DNP, MSN, RN, NEA-BC
Director, Beebe School of Nursing
BA, Gettysburg College
MSN, Wesley College
DNP, American Sentinel College of Nursing & Health Sciences at Post University
Post Master's Certificate Health Service Administration - University of Delaware
Certified Nurse Educator
Tracy K. Bell, RN
Program Coordinator, Beebe School of Nursing
BSN, University of Maryland
MS, Salisbury State University
Certified Nurse Educator
Faculty
V. Alexa Baich, RN
Beebe School of Nursing
BSN, Wilmington University
MSN, Wilmington University
DNP, American Sentinel College of Nursing & Health Sciences at Post University
Danielle Blankenship, RN
Beebe School of Nursing
BSN, Wilmington University
MSN, Wilmington University
Certified Maternal Newborn Nurse
Ed.D., Wilmington University
Charlotte A. Buoni, RN
BSN, University of Delaware
MSN, Wilmington University
Certified Critical Care Nurse
Certified Nurse Educator
DNP, American Sentinel College of Nursing & Health Sciences at Post University
Theresa Crowson, RNC-OB
Beebe School of Nursing
BSN, Wilmington University

Makenzie Helsel, RN
Beebe School of Nursing
BSN, Wilmington University
MSN, Wilmington University

Emily Petito, RN
BSN, University of Maryland
MSN, University of Maryland
Certified Acute Nurse Practitioner
Alison Watson, RN
Beebe School of Nursing
BSN, Wilmington University
MSN, Wilmington University
Ed.D, Wilmington University
Certified Emergency Nurse
Certified Nurse Educator
Jennifer Wingate, RN
Beebe School of Nursing
BSN, Wilmington University
MSN, Wilmington University

Terri L. Wyatt, RN
Beebe School of Nursing
BSN, Delaware State College
MS, California College for Health Sciences
MSN, Wilmington University
CHSE - Certified Healthcare Simulation Educator
Certified Low-Risk Neonatal Nurse
Certified Nurse Educator
Kathryn Zahner, RN
BSN, University of Virginia
MSN, Georgetown University
Certified Nurse Educator

Lois S. Bixby, RN
ADN, Delaware Technical Community College
BSN, Wilmington College
MSN, Wilmington University
Certified Nurse Educator
Heather Snyder, MSN-E, BSN
MSN, Pennsylvania College of Health Sciences
BSN, Towson University
Staff
Susan Belgrade, M.Ed., BA
Admissions/Advisement Specialist
Anne Lonergan, MLIS
Librarian
Barbara L. Rogers
Administrative Secretary III
---