Beebe Medical Foundation Thanks M&T Bank's Charitable Foundation for $75,000 Donation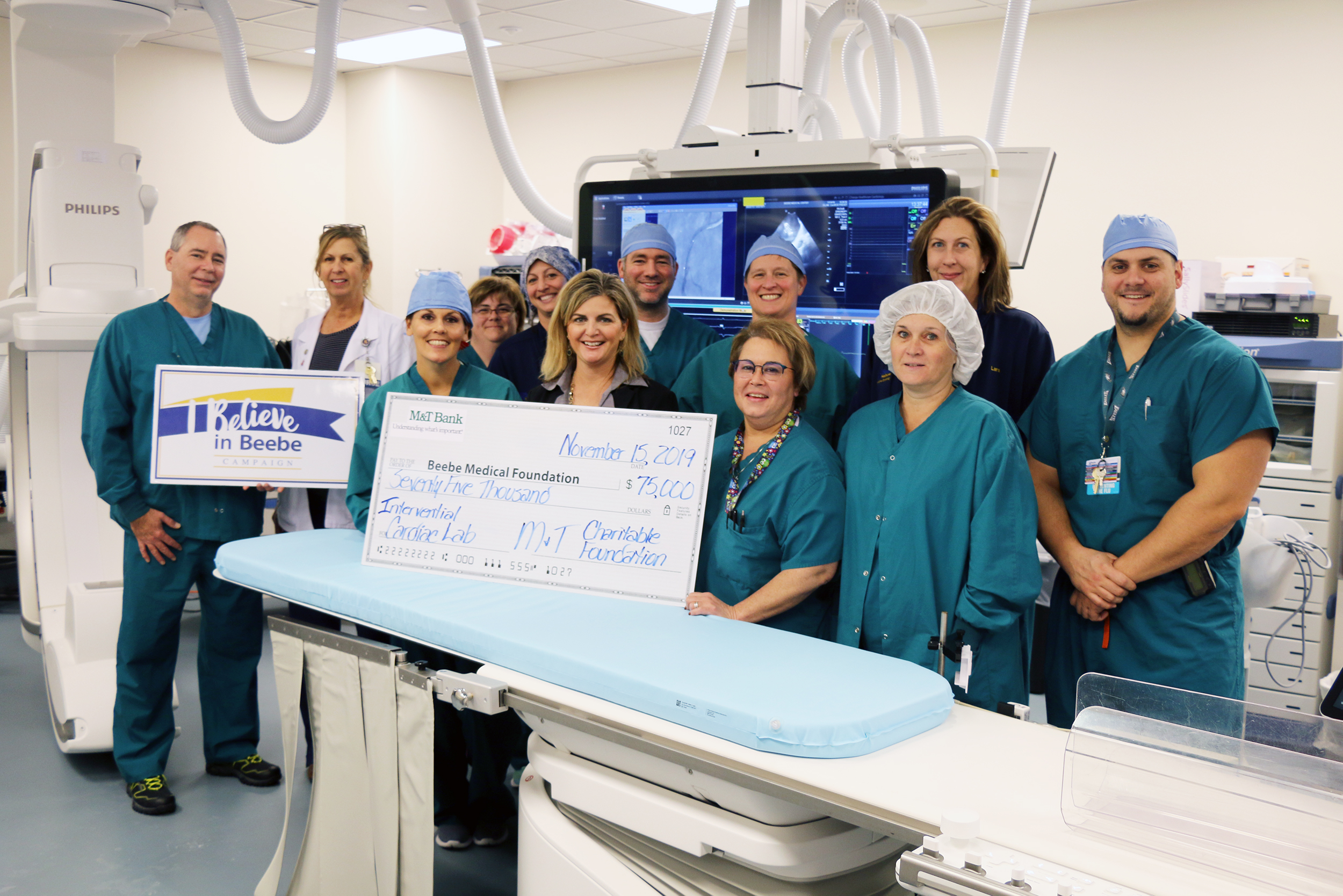 On November 15, Tiffany Guido, the Branch Manager of M&T Bank in Lewes, toured the new Interventional Cardiology Lab and made a check presentation for $75,000 to the Beebe Medical Foundation. Over the last three years, the M&T Charitable Foundation generously supported the construction of Beebe Healthcare's new lab, which opened to provide care for patients earlier this year.
Shown during the check presentation in the new Interventional Cardiology Lab (left to right) are Curt Trapp, RN; Michele Seiler, RN, Manager of Invasive Cardiology; Ravin Davidson, RT; Dana Schwartz, RT; Krista Schoener, RN; Tiffany Guido, Branch Manager, M&T Bank Lewes; Brandon Hogan, RN; Diane Steinbach, RN; Tammy Kelly, RN; Sherry Phillips, RT; Lara Kwetkauskie, RN; Kyle Schlezes, RT.
For more information about Beebe Medical Foundation or to make a donation, call 302-644-2900 or go to www.beebemedicalfoundation.org. To learn more about how Beebe is Creating the Next Generation of Care, go to www.nextgenerationofcare.org.
---