Beebe Retired Vascular Surgeon, Dr. Katz, Featured in PBS Series "We'll Meet Again" with Ann Curry, airing Nov. 13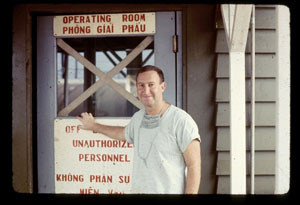 Beebe Healthcare, Blink Films, and PBS invite the community to tune in at 8 p.m. on Tuesday, November 13, to see retired Beebe vascular surgeon Mayer Katz, MD, on "WE'LL MEET AGAIN" with Ann Curry.
Portions of the November 13 episode were filmed at Beebe Healthcare's Margaret H. Rollins Lewes Campus. In addition to Dr. Katz, Beebe Cardiac & Vascular Executive Director Lynn Amey is also featured in the episode.
The episode, entitled "Saved in Vietnam," features Roger, who embarks on a journey to find and thank the vascular surgeon who saved his life and his leg during the Vietnam War. This journey leads him to Lewes in an effort to locate the now retired Dr. Katz, who was a surgeon in a MASH during the war.
In advance of the episode, follow Beebe on Facebook to see behind-the-scenes pictures and celebrate the community service of our own Dr. Katz.
Details: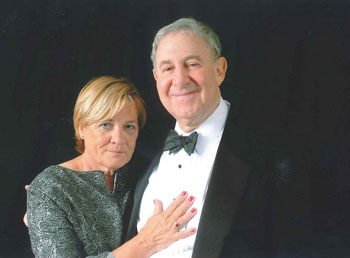 When: Nov. 13 at 8 p.m.
How to Watch: Check your local PBS listings or tune into Facebook Watch: www.facebook.com/watch and search PBS.
About We'll Meet Again
WE'LL MEET AGAIN returns for a second season of compelling human stories of hope, courage and resilience, exploring some of history's most dramatic events through the personal experiences of those who lived through them. Executive produced and reported by Ann Curry, WE'LL MEET AGAIN tells the stories of ordinary people caught up in the tides of history who are seeking to be reunited with those who helped them – either physically or emotionally – survive these transformational events. Produced by Blink Films in partnership with Ann Curry, Inc., WE'LL MEET AGAIN Season 2 premieres Tuesday, November 13, 2018.
"We knew these stories would be powerful, but we didn't know they would resonate with viewers as much as they have," said Curry. "Several times a week now, wherever I go, people stop me to say they've been touched by these stories. There is something about seeing others rise when faced with challenges that wake you up to what is possible in you. The most common comment I get is, 'This is what we need to hear now.'"
This season, WE'LL MEET AGAIN travels across the country and around the world, once again helping people find that special someone whose actions changed the course of their lives, searching for clues in marriage records and war and immigration documents, and combing archives to reunite those separated by time and distance. Featured are stories of a Cuban-American who escaped during the 1980 Mariel Boatlift and never forgot the brave skipper who piloted him to a new life in the U.S.; a woman looking for the best friend whose family shielded her during the great Alaskan earthquake of 1964; two Vietnam veterans, one longing to reconnect with the helicopter pilot who rescued him from enemy fire, the other wanting to thank the doctor who saved his leg; and a Holocaust survivor hoping to discover what happened to a fellow survivor he befriended in a displaced persons camp.
Additionally, PBS launched a digital campaign in which people were invited to share their own stories of someone who changed their lives during one of history's key moments. Viewers submitted their personal stories by using the hashtag #MeetAgainStoriesPBS or by visiting pbs.org/meetagain, which resulted in two submissions being featured in Season 2, including the story featured in Dr. Katz's episode.
Beebe Healthcare is a not-for-profit community healthcare system with a charitable mission to encourage healthy living, prevent illness, and restore optimal health for the people who live in, work in, and visit the communities we serve. Beebe Healthcare has three campuses: the Margaret H. Rollins Lewes Campus, which houses the medical center; the Rehoboth Beach Health Campus; and coming in 2020, the South Coastal Health Campus. Beebe Healthcare offers primary care as well as specialized services in the areas of cardiac and vascular, general surgery, robotic surgery, cancer treatment, women's health, and orthopaedics. Beebe also offers walk-in care, lab, imaging and physical rehabilitation services at several locations throughout Sussex County, in addition to a Home Care program and an adult activities center. For more information about Beebe Healthcare, go to www.beebehealthcare.org. To find out how Beebe Healthcare is Creating the Next Generation of Care for the community, go to www.nextgenerationofcare.org.
---