Saving Lives By Healing the Heart
Beebe Healthcare is a proud provider of Ornish Lifestyle Medicine, as part of our Cardiac & Vascular Services and Cardiac Rehab wellness program. This program is nationally recognized—through the results of more than 35 years of peer-reviewed, published research—for preventing, stopping, and even reversing the progression of heart disease.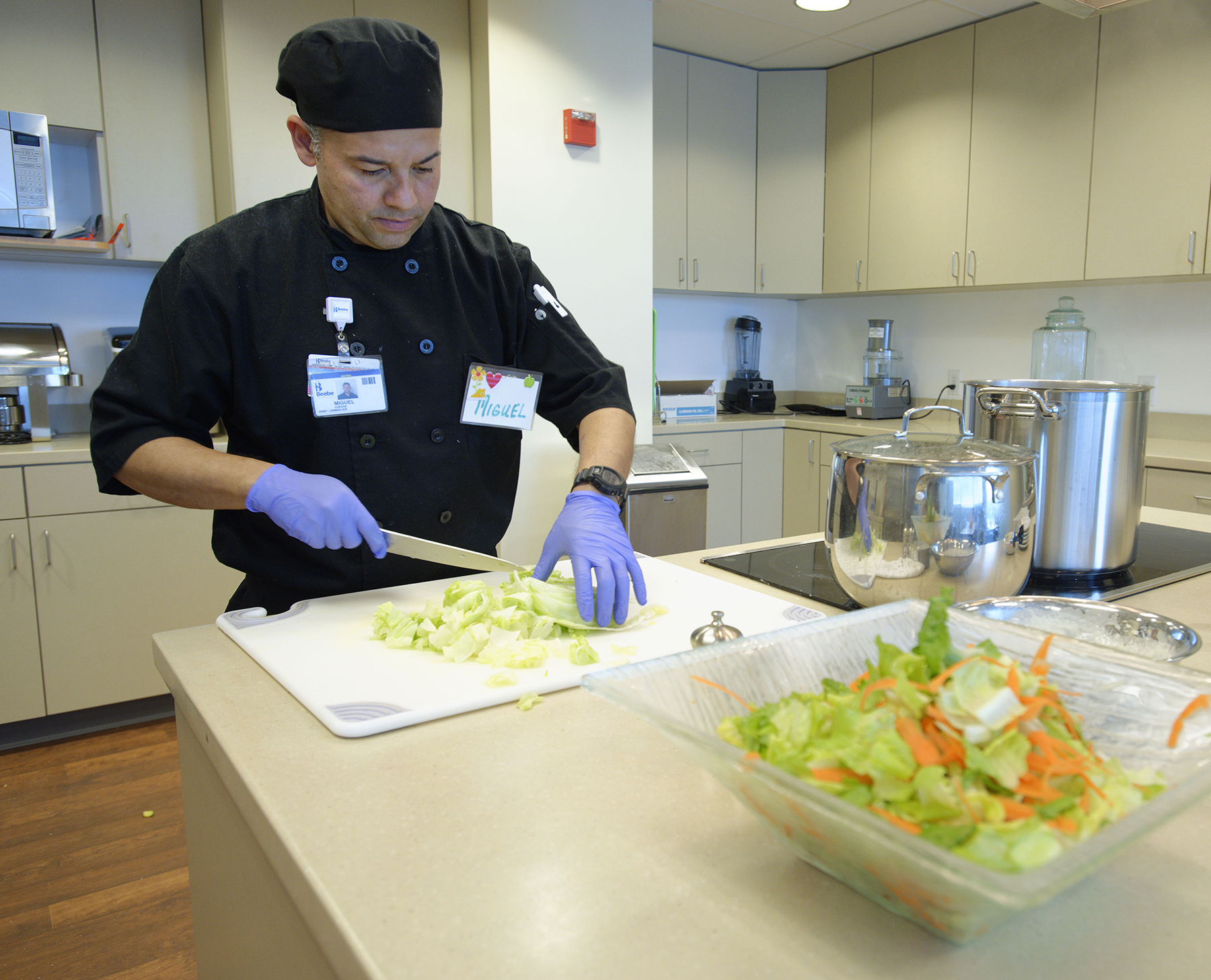 Cardiovascular disease is the number-one killer in the United States. Heart and vascular disease are all too common in Delaware. More than 12 percent of people in Sussex County have diabetes, which is a risk factor for cardiovascular disease. Nearly two-thirds of the population in Sussex County are overweight or obese, which also is a risk factor for cardiovascular disease.
Read about the transformative power of Ornish Lifestyle Medicine
Read Chef Miguel's inspiring story about how he became the Ornish Chef at Beebe Healthcare.
Participants have reported that they no longer have chest pain, they have more energy, their cholesterol levels and blood pressure have lowered, and they have kept off weight lost while taking part in the program. They also have reported that they have been able to reduce the amount of medication they took for years.
Beebe offers quality cardiac care through advanced medical programs such as Interventional Cardiology and Cardiac Surgery. The Ornish Reversal Program adds to this spectrum of heart care and allows Beebe to help patients learn how they, themselves, can actively participate in reversing their heart disease.
Participants that qualify for the program will attend 18, four-hour sessions at the Rehoboth Beach Health Campus.
For more information, call Ornish Lifestyle Medicine at Beebe at (302) 645-3514.
Read more about Beebe's Program in the Beacon here.
WHAT IS THE ORNISH PROGRAM?
The program teaches participants to adopt a healthy lifestyle based on the four key elements:
a low-fat, whole foods, plant-based diet;
at least 30 minutes of exercise each day;
a practice of stress management techniques;
and active engagement in supportive relationships.
Thousands of participants across the nation have overwhelmingly shown that the program works, so much so that Medicare and several private insurance plans pay for patients to attend. All that is required is a referral from a physician and the patient's commitment to adhere to program guidelines.
To join the program, participants must quit smoking. Smoking is linked to many diseases, including heart disease.
The program teaches participants how to prepare a whole-food, plant-based diet. Beebe's Ornish Chef Miguel Cuevas hosts cooking demonstrations and informative talks on the process of creating healthy meals.
Participants also learn about exercise during group sessions. Techniques such as yoga and meditation help manage stress, and they learn ways to communicate during group meetings. Participants are not left alone during this journey. Instead they are part of a small group, known as a cohort, who all have the common goal of reversing their heart disease and improving their well-being.
"People adopt this new lifestyle because they feel so much better so quickly," says Dean Ornish, MD, Clinical Professor of Medicine at the University of San Francisco, and President and Founder of the Preventive Medicine Research Institute. "They have found the inner sources of health, joy, and well-being." 
Ornish-One-Pager_Beebe_5-7-15.pdf