Bariatric Weight Loss Surgery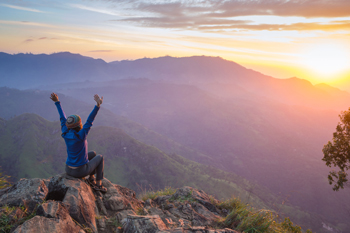 Losing weight and keeping it off isn't easy. Some people struggle with making lifestyle changes necessary to succeed at losing weight and keeping it off.  Excess weight can make even every day chores such as walking up a flight of stairs or carrying groceries difficult.  Excess weight can also lead to medical problems such as high blood pressure, diabetes, coronary artery disease, osteoarthritis and sleep apnea. 
If you are struggling with making the lifestyle changes necessary to succeed at losing weight, bariatric surgery may be an option for you.  Beebe Healthcare offers a comprehensive approach to weight loss through our bariatric surgery program. We offer a multi-disciplinary approach to losing weight and keeping it off. 
Who Is A Candidate For Weight Loss Surgery?
Bariatric surgery is recommended for those with a BMI of 40 or higher, or for those who have a BMI of 35 with other health issues such as diabetes or high blood pressure. It is for those who have 100 or more pounds to lose. And, for those who have tried and failed at other weight-loss attempts.
What Benefits Can I Expect?
Patients who have had weight loss surgery have found many benefits, including increased energy, better health, and the ability to go off of some medications. While each experience is different, most people lose the majority of the weight in the first 18 to 24 months. Both prior to surgery and following surgery, patients are closely monitored by medical professionals.
Register for a free seminar today by calling (302) 313-2000.
In addition to our minimally invasive surgical procedures, you will receive nutrition education, exercise instruction and support through group meetings.  Our surgeons offer two different weight loss procedures at Beebe: gastric bypass and sleeve gastrectomy. Both can help you lose the weight and keep it off.
What Weight Loss Procedures Does Beebe Offer?
Gastric bypass surgery requires reducing the size of the stomach and rerouting the intestines to change the digestive track.  Gastric bypass assists with weight loss by limiting food intake and reducing calories that are absorbed after eating. 
Vertical sleeve gastrectomy reduces the size of the stomach to 20% of its original capacity. Because there is no rerouting of the intestines, it is less extreme than the gastric bypass.  In addition to limiting the amount of food you are able to eat, the sleeve also offers excellent appetite suppression.  This procedure does not require any implanted devices.
Successful weight loss and improvements in your health can be achieved through participation in our bariatric surgery program.  Having surgery, making improvements in your food choices, starting an exercise program and receiving support are the key components to losing weight and keeping it off.
Resources & Support
Bariatric Support Group 
Second Saturday of each month
The group meets in Beebe Healthcare's South Conference room at the Lewes campus from 10 a.m. to noon. This group is for all those who have had bariatric surgery, no matter where they had their surgery, and for those considering bariatric surgery. If you are considering bariatric surgery, talk to your primary care physician, come to a support group meeting, talk to the Bariatric Surgery team by calling (302) 313-2000.
Join us for a Free Seminar to Learn More
Dr. Michael Sofronski and his team at Beebe General Surgery offer free seminars to learn more about weight loss surgery. Request information or call (302) 313-2000.