Beebe Emergency Department
Beebe Healthcare's Emergency Department is located at the Margaret H. Rollins Lewes Campus. Beebe is Creating the Next Generation of Care by building a new freestanding Emergency Department at the new South Coastal Health Campus near Millville.
As a Level III trauma center, the Emergency Department has the capability to initially manage the majority of injured patients, and it has transfer agreements with higher-level centers of care.
Beebe Healthcare also is connected to a statewide Trauma Network that includes ground and air ambulance equipment, personnel, and paramedics, as well as medical centers, that can be accessed through the 911 telephone number. Always call 911 in a life-threatening emergency.
Beebe's Emergency Department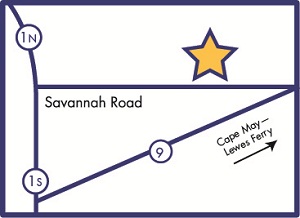 An emergency situation, by definition, is unexpected. Patients occupying the Emergency Department's 37 beds during a typical 24-hour period didn't expect a sudden need for medical attention. More than 50,000 patients a year visit the Emergency Department. Many patients have been involved in a recreational, workplace, or highway accident. Some experience potentially life-threatening symptoms. Others have conditions that demand attention before their regular physicians can give them an appointment. A number of patients simply have nowhere else to turn for medical care.
Determining who sees a doctor first is the job of the triage nurse. Triage is a sorting out according to the seriousness of your illness or injury. While waiting cannot be eliminated entirely, the Emergency Department (ED) staff hopes improved communication will make the stay in the waiting room more bearable. A staff member acts as a liaison to patients in the waiting room, bringing frequent updates on how cases are progressing and providing an estimate of how much longer individuals must wait.
The ED has also opened the treatment area so that a family member or friend can accompany a patient, which eases anxiety for everyone involved.
Also offered through the ED in Lewes is the Beebe Healthcare Family Life program, which includes:
Domestic Violence Victim's Advocate program
Sexual Assault Nurse Examiner program (S.A.N.E.)
Beebe Healthcare's Department of Emergency Services at 424 Savannah Road in Lewes is open year-round, 24 hours a day, seven days a week, for the treatment of emergencies and illnesses. Our caring, competent physicians, nurses and support staff are ready to care for you and your family members.