Patient-centered Care
Beebe Healthcare is families caring for families and neighbors caring for neighbors. As the largest employer in Sussex County, Delaware, many of our team members are likely your neighbors or even your family members. Our teams provide patient-centered care for you and your loved ones.
---
Patient Portals
Patient Portals are based on where you saw a provider and are here to help you access your medical records and information online. Be sure to select the appropriate portal from the list below. When selecting or calling about these portals, be sure you have the correct portal and number.
Looking for records from your hospital stay or emergency room visit or for your lab or imaging results? Use the Health eRecord Patient Portal.
Visit a Beebe Medical Group Provider (primary care, walk-in, specialty provider)? Use the Beebe Medical Group (BMG) Patient Portal.
Are you a patient of Beebe Oncology Services? Use the Cancer Care Patient Portal.
Need to Make a Change?
Need to make a change to your health information in one of our portals? From time to time patients will catch important errors that should be corrected. Patients can request corrections to their PHI under HIPAA Patient Amendment law. Please fill out this form and return it to Beebe's Health Information Management Department.

By Mail:
Health Information Management
Beebe Healthcare
424 Savannah Road, Lewes, DE 19958

By Fax:
Fax to: 302-645-3501
If you have questions or need assistance call Health Information Management Department at 302-645-3281.
---
Beebe Healthcare's Health eRecord Patient Portal
The Beebe Healthcare Health eRecord is to access records from Beebe Healthcare, including labs, imaging, and records from your stay in the hospital. Access the eHealth Record here.
Para ver su registro de eHealth en español, inicie sesión, luego haga clic en ... y seleccione Español. If you need help with your Beebe Patient Portal - eHealth Record, call Medical Records at 302-645-3281. 
---
Beebe Medical Group Patient Portal
---
Cancer Care Portal
---
Medicare Patients
People with Medicare, family members, and caregivers should visit Medicare.gov, the Official U.S. Government Site for People with Medicare, for the latest information on Medicare enrollment, benefits, and other helpful tools.
For additional resources, visit our Healthy Seniors Guide here.
---
Beebe is a NICHE Site
Beebe Healthcare is a Nurses Improving Care for Healthsystem Elders (Niche) Designated Site.
NICHE is the leading nurse driven program designed to help hospitals improve the care of older adults. The vision of NICHE is for all patients 65 and over to be given sensitive and exemplary care. The mission of NICHE is to provide principles and tools to stimulate a change in the culture of healthcare facilities to achieve patient centered care for older adults.

---
Ask the Nurse Navigator
Hi, I'm Carrie Snyder, Nurse Navigator at Beebe Healthcare. I serve as a resource for community members to help guide them on their healthcare journey. If you have questions , please use this form to send me a message!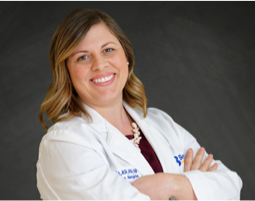 ---
Beebe Healthcare complies with applicable Federal civil rights laws and does not discriminate on the basis of race, color, national origin, age, disability, or sex.
ATENCIÓN: si habla español, tiene a su disposición servicios gratuitos de asistencia lingüística. Llame al 1-302-645-3547 (TTY: 1-800-232-5470).
注意:如果您使用繁體中文,您可以免費獲得語言援助服務。請致電 1-302-645-3547(TTY:1-800-232-5470)