You're scheduled for surgery. It can be nerve-wracking. And, on top of that, there is so much information to remember.
INFORMATION TO DOWNLOAD: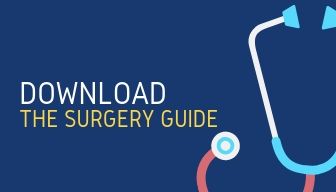 The Surgical Guide (available above) is designed to help answer some questions that you might have before, on the day of surgery, and after your surgery. If you have additional questions, reach out to your surgeon's office.
For more than 100 years, the staff at Beebe Healthcare has been setting new standards of excellence as we bring you the best in quality healthcare.
The information contained here is designed to help answer the many questions you may have after you are scheduled for surgery. If you have any questions, please contact your surgeon's office or call Beebe's main line at (302) 645-3300.
Additional Information
Frequently Asked Questions About Surgical Site Infections
Hand Hygiene in Healthcare Settings provides healthcare workers and patients with a variety of resources including guidelines for providers, patient empowerment materials, the latest technological advances in hand hygiene adherence measurement, frequently asked questions, and links to promotional and educational tools published by the WHO, universities, and health departments. Go to the CDC Hand Hygiene Website.