Access Your Personal Health Information
Stay actively engaged in your health through electronic access to your health records from your physician's office, lab tests, or a recent hospital stay. Below are links to two secure portals containing your personal health information.
---
Beebe Health eRecord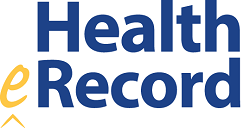 Your Beebe Healthcare Health eRecord allows you access to your medical information after a recent hospital or emergency department admission. Log in to view the results of most tests, medications and discharge instructions.
Don't have an account or need help logging in? If you've had a recent overnight stay at Beebe, check your personal email for an invitation to your Beebe Health eRecord to create your account. If you haven't received an invitation to your Health eRecord Portal yet, or if you are experiencing issues when logging in, please contact our HIM Department at (302) 645-3281. You can expect a response within 48 hours.
To view your eHealth Record in Spanish, log in, then click ... and select Espanol.
Para ver su registro de eHealth en español, inicie sesión, luego haga clic en ... y seleccione Español.
---
Self-Enrollment Health eRecord
Self-enrollment is available for Beebe Healthcare patients who are age 18 or older that don't currently have access to HealtheLife, an online portal where you can view your medical information. Complete the form below to start the self-enrollment process.
If you manage the health of a patient, talk to the patient's healthcare provider during the next visit to receive a personal invitation to Beebe Healthcare. Self-enrollment is not currently available to caregivers or guardians.
---
Beebe Medical Group Portal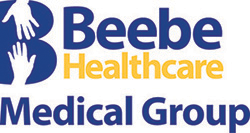 The Beebe Medical Group offers a Patient Access Portal to bring your medical information to you through a convenient and secure website. View lab results, information from your Beebe Medical Group doctor, send secure messages to your doctor's office, and keep your personal information up-to-date.
Please note that neither site contains medical information for services provided by a medical center other than Beebe Healthcare or a physician not employed by Beebe Healthcare.
---
Request Your Medical Records
Download the Authorization for Release of Health Information Form (PDF).
Return the completed form to:
By Mail
Health Information Management
Beebe Healthcare
424 Savannah Road
Lewes, DE 19958
By Fax
302-645-3501
If you have questions or need assistance in obtaining a copy of your medical records, call Health Information Management Department at 302-645-3281.