Screening/Clinic
Bookmobile Vaccine Clinic: Cupola Park, Millsboro
The Bookmobile Mobile Vaccine Clinic will be at Cupola Park in Millsboro on Tuesday, May 25, 2:30-6:30 p.m. All are welcome to come for their COVID-19 vaccine.
To schedule, please text or call: 650-501-0989 for Spanish and 240-389-4422 for English.
If you want to schedule the Bookmobile Vaccine Clinic to come to your organization or location, email: [email protected] or call 302-645-3337. We look forward to offering you your COVID-19 vaccine.
Creole Language Flier about Event:
Image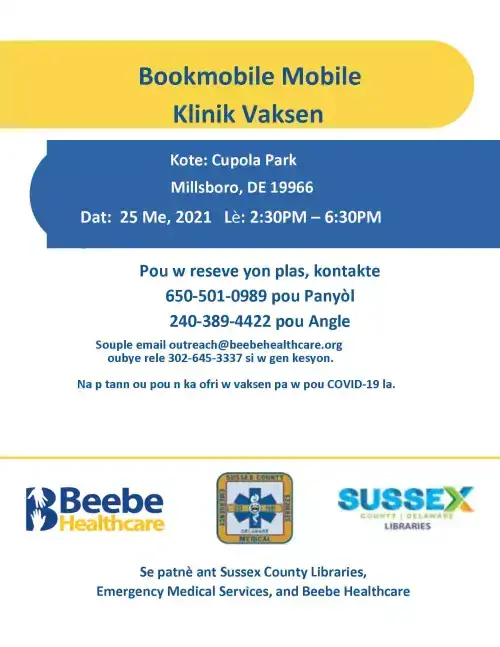 ---